Hundreds 'would miss out if cancer fund cut'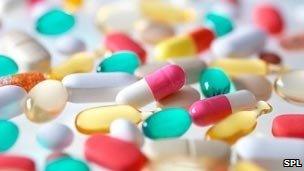 Hundreds of dying patients would lose out if ministers do not set up a £200m cancer drugs fund, campaigners say.
The Tories promised the money in opposition for those struggling to get access to treatment, but the government has since said there is no guarantee.
The Rarer Cancers Foundation said if just half the amount was made available - as some are suggesting - as many as 3,600 patients could lose out.
But an editorial in the Lancet criticised the fund as "indefensible"
The medical journal claimed the money would lead to a postcode lottery and was unfair on dementia and multiple sclerosis sufferers who arguably struggle just as much to access treatment.
It added: "Scratch the surface, and it quickly becomes clear that what this fund represents is not the victory for patient groups that some believe. Rather, it is the product of political opportunism and intellectual incoherence."
But the RCF argued it was desperately needed because of the numbers of people struggling to get access to drugs - although the charity also said manufacturers needed to reduce their prices.
The treatments in question are not life-saving drugs, but instead extend life, normally by a few months.
The charity looked at the numbers of appeals being made to the NHS over lack of access to cancer drugs to make estimates about the number of people who would be eligible under the cancer drug fund proposal.
It said the £200m figure, which was to be funded through scrapping the plan to provide free personal care, should cover the demand.
However, campaigners became worried last month when the government announced it would provide £50m for the six months from October.
When quizzed, ministers said they could not guarantee the £200m pot would be established in April 2011 as expected.
The RCF said if the £50m for six months then became a £100m pot for the following 12 months, 3,600 patients would miss out.
Andrew Wilson, chief executive of the RCF, said: "The fund is meant to put patients and their doctors at the heart of decision-making but this will be just an empty promise if the money is not there to pay for treatment."
A spokeswoman for the Department of Health said: "The resources available next year will be considered alongside other policies in the spending review, and will be determined in part by evidence drawn from the interim funding arrangements this year.
"It is only right that we draw on this real-world evidence to inform the exact level of resources required."
Related Internet Links
The BBC is not responsible for the content of external sites.