Smoking in the car is child abuse, GP Steve Field warns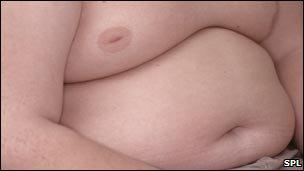 Parents who smoke in cars in front of small children are "committing a form of child abuse", a leading GP has said.
Professor Steve Field, chairman of the Royal College of General Practitioners, has condemned society's attitudes to food, alcohol and cigarettes.
In a letter to the Observer newspaper, he said parents had to take more responsibility for their children's health - and set a good example.
He said irresponsible behaviour led to high levels of disease and early death.
He called on parents, mothers-to-be, the obese, smokers and drinkers to turn into healthy role models for their children.
Professor Field, who represents 42,000 GPs across the UK, added: "I suppose the same people also smoke at home in front of their children.
"Evidence from the US indicates that more young children are killed by parental smoking than by all other unintentional injuries combined."
Other health experts have previously called for smoking to be banned in cars when children are present, but the government's recent decision not to review existing smoking legislation means that move is unlikely.
In his letter, Professor Field says adults need to take responsibility for their own health too.
He added: "The truth, which may be unpalatable to some, is that too many of us, too often, neglect too many aspects of our own personal health behaviour, and this is leading to increasing levels of ill-health and early death.
"Public health is a sensitive subject.
"It's not easy to strike the right balance between protecting people's sensibilities and delivering the hard facts about their personal behaviours that are ultimately shortening their lives.
"Too many people do not face up to the hard facts, as they perceive them to be an attack aimed, in particular, at the poorer members of our society, when it is impossible to argue on medical or ethical grounds, that such behaviour is acceptable."
He said GPs based the advice they gave on hard evidence.
"We genuinely want people to be able to live healthy, fulfilling and productive lives for as long as possible.
"But every day we are confronted with the sharp end of harm caused by smoking, excessive alcohol consumption and the tsunami of obesity."
He added: "Please don't take offence if we tell you to lose weight or stop smoking or drinking. You need to face facts and take responsibility but support is out there and together, we can help people live long, happy, fulfilling and healthy lives."
Experts are debating how best to help people live more healthily, given the government's desire to move away from state "nannying".
Writing in the BBC News Scrubbing Up column this week, Professor Richard Ashcroft of Queen Mary's University London said: "Usually what drives me is circumstance, habit and short-term reward.
"So the trick is to find ways to re-wire my habits, change my circumstances, and make the rewards pull me in ways I want to go, and not in ways that are harmful to me. And that's hard."
Professor Field said long-term support worked.
"Sensible, timely and appropriate interventions can help make people aware of the potential risks they are taking or the harm they may be doing and can change their behaviour or prevent extensive damage.
"Short-term interventions seem to be just that and we find that the best and longest-lasting effects are achieved through longer-term actions and support."
The government is due to set out its view of how to tackle public health in a white paper this autumn.
Related Internet Links
The BBC is not responsible for the content of external sites.