Children with allergies 'being let down': Your comments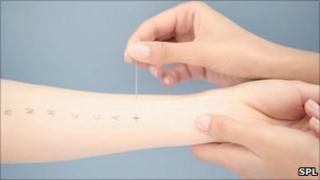 Food allergies affect around 8% of infants, and an incredible 40% of UK children have either asthma, eczema, hay fever or a food allergy.
In this week's Scrubbing Up, Dr Adam Fox, a child allergy specialist at Guys' & St Thomas' Hospitals argues there are too few specialists to deal with the large numbers of children with allergy problems.
BBC News website readers have sent their comments.
Your comments