Ventilator patients helped by music says study
By Michelle Roberts
Health reporter, BBC News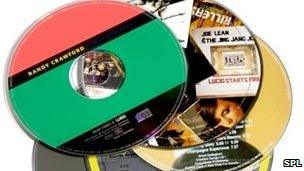 Playing music to hospital patients on ventilators helps them to breathe more easily, findings show.
Experts at the Cochrane Library say music could be better than drugs to calm patients during forced ventilation.
In studies involving more than 200 intensive care patients, listening to music reduced anxiety and helped slow patients' breathing rates.
More work is planned to determine if the type of music played is important.
In most trials doctors had plumped for classical music, such as Mozart's piano sonatas, or easy listening.
But it may be that for some patients other genres would work just as well, if not better.
Since music can evoke intensive emotions, selecting the wrong type may agitate the patient and cause them more stress, experts caution.
Lead researcher Joke Bradt of Drexel University in Philadelphia, US, said: "We recommend that medical personnel providing music to patients consult with a music therapist to understand what type of music may be best for a particular patient."
In one of the trials a trained music therapist played live music with a tempo synchronised to the patient's breathing.
But pre-recorded music also worked.
Dr Wendy Magee, international fellow in music therapy at the Institute of Neuropalliative Rehabilitation, London, said music was an inexpensive yet powerful tool to help physicians.
However, she said it was not as simple as playing any random track - picking the right music was essential.
"It's important to get a sense of what is meaningful to the individual.
"Some music will not be relaxing and slow heart rate or breathing, particularly if it is very stimulating or exciting, like heavy metal."
Dr Magee said there were more than 600 registered music therapists in the UK, of which many work within the NHS, helping patients through the power of music.
Related Internet Links
The BBC is not responsible for the content of external sites.