Oestrogen 'may fuel oral cancer' in young women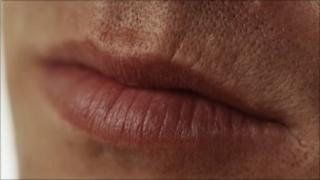 The hormone oestrogen could be fuelling head and neck cancers in young women, explaining why the disease is on the increase in that group, a US team says.
Writing in Cancer Prevention Research, they said oestrogen helped pre-cancerous cells move and divide by triggering the activity of an enzyme.
Head and neck cancer, including mouth, tongue and throat cancers, affects up to 9,000 people every year in the UK.
UK experts said the work was interesting, but at an early stage.
There has been an increase in diagnoses of head and neck cancers in younger women over the last 10 years, but most cases are still seen in men aged 50-74.
Smoking and drinking alcohol are known risk factors.
Cell death
The researchers at Fox Chase Cancer Center carried out lab tests which showed oestrogen triggers the activity of CYP1B1.
However, activity was only seen in pre-cancerous cells, and not in healthy cells or ones that had become cancerous.
When the research team blocked the activity of the enzyme, pre-cancerous cells were less able to move and divide.
Dr Margie Clapper, who led the research, said: "CYP1B1 could be a wonderful target in pre-cancerous lesions of the head and neck, because by attacking it, we might stop these lesions from progressing or moving to a more advanced stage."
Dr Kat Arney, a spokeswoman for Cancer Research UK, said: "This research has been carried out using cancer cells grown in the lab, and while it's an interesting finding, more work is needed before we know for sure what role oestrogen plays in head and neck cancers."