Elderly care: How do you teach compassion?
By Helen Briggs
Health reporter, BBC News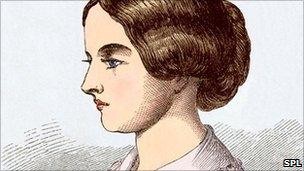 The NHS in England is accused, by the Health Service Ombudsman, of failing older people.
A report into 10 complaints said the NHS was failing to meet even the most basic standards of care for older people.
The ombudsmen said these were "not isolated cases" - 18% of its complaints about the NHS last year were about the care of older people.
So what can the NHS learn from best practice?
According to The Alzheimer's Society, individual hospitals vary in their approach to looking after the elderly.
Some are taking the lead with measures such as "reminiscence rooms" to spark faded memories, colour-coded trays for patients who need help eating and clearer signposting to toilets and bathrooms.
The society produces a leaflet "This is Me" to support people with dementia going into hospital.
Relatives can add photos and information about family, favourite foods and medication to help nurses support the patient in an unfamiliar place.
Training is another approach that is being targeted.
Since September last year, the nursing and midwifery council made it mandatory for all nurses to be educated in how to care for people with a cognitive impairment, such as dementia.
Professor Ian Peate of the school of nursing at Thames Valley University said they teach students to treat all patients with respect, and as an individual.
"It's about promoting dignity, about looking at the individual as a whole person and making sure that the whole person's nature is taken into account as opposed to some individual aspect of their care."
Other inspiration is coming from NHS staff themselves. Nicola Matthews, a nurse for 30 years, set up a website Kissing It Better, after going into hospital herself and being shocked by the standard of care.
The website, run with former nurse, Jill Fraser, is based on the idea that small simple things can make life easier for patients.
This includes everything from the central tenet of giving simple tender loving care to putting family photos in a frame by the bed to remind staff that a patient is someone's brother, uncle, sister or father.
"You want staff to know that they are a person," says Matthews. "A much-loved grandfather rather than a little old person in bed. No one is just a little old person in a bed."
She says "communication is the key to the whole thing". And if someone has concerns about their or a relative's care they should speak up immediately and stand their ground.
She acknowledges this is not always easy, particularly for older patients.
"Nursing staff are in uniform - a part of the institution. Patients are in their pyjamas, in a public place."
Matthews says the name "Kissing it Better" is based on the idea of a child having a wound "kissed better".
She believes not that much has changed, from the patient's perspective - since Florence Nightingale's day.
They still need fresh air, respect, good food at reasonable times, clean sheets, clean wards, and the assurance that all their needs will be met.
"We want nursing staff on our side," she adds. "Most are doing a fantastic job in immensely difficult circumstances."
Related Internet Links
The BBC is not responsible for the content of external sites.