Poverty link to starting periods younger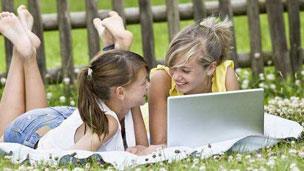 Girls from poorer backgrounds are more likely to start their periods at a younger age, thereby increasing their risk of breast cancer, a UK study says.
It found girls in lower socio-economic groups with typically poorer diets began at 12.1 years on average compared to 12.5 years for wealthier girls.
Their breast cancer risk was greater as they produced the hormone oestrogen longer, the study of 90,000 women says.
It was published in the journal Paediatric and Perinatal Epidemiology.
The research data being gathered from this group of women over 40 years is also helping to find the causes and risk factors associated with breast cancer.
The study is a partnership between Breakthrough Breast Cancer and the Institute of Cancer Research.
This research found that there was little change in the age of menarche (when a girl's periods begin) for 40 years until the late 1980s.
Then the age dropped from 12.6 years to about 12.3 years, with the drop steepest in poorer areas.
Study author Danielle Morris, from The Institute of Cancer Research in Surrey, said the results suggested that girls, particularly from poorer backgrounds, are starting their periods younger.
"While we don't know all the reasons behind this, changes in diet may have played a part.
"This decrease is important because the age at which a girl starts her periods can influence her chances of developing breast cancer later in life."
Dr Tabitha Randall, consultant paediatrician at Nottingham Children's Hospital, said this was due to exposure to the hormone oestrogen.
"Girls who start their periods earlier are producing oestrogen for longer periods of time, although those who start their periods early normally finish early, but then they may start taking hormone replacement therapy."
Previous research has shown that the female hormone oestrogen is linked to the growth of breast tumours.
Levels of oestrogen in the body are also influenced by diet and, therefore, body weight.
"Diet is important because fatty tissue turns male hormones into oestrogen," said Dr Randall.
Previously, girls from higher socio-economic groups tended to start their periods younger because their affluence led to greater food intake and heavier body weight.
But researchers say the trend appears to have reversed.
Girls of lower socio-economic status are now starting their periods at a younger age (12.1 years) than girls from wealthier backgrounds (12.5 years) because they are the ones who tend to have poorer diets and are more likely to be overweight.
The age at which girls start their periods can be added to the list of risk factors for breast cancers, which are known to be a woman's age, alcohol intake, weight and use of hormone replacement therapy and the contraceptive pill.
A family history of breast cancer may also increase the risk of developing the disease.
Professor Anthony Swerdlow, co-leader of the Breakthrough Generations Study, says that the incidence of breast cancer has risen progressively over a long time in the UK.
"We think these changes have come about through a combination of factors each of which individually makes a small difference.
"Understanding how these factors influence a woman's risk of developing breast cancer should allow us to develop strategies for preventing the disease in the future."
Related Internet Links
The BBC is not responsible for the content of external sites.