Oral cancer cases on the increase - Cancer Research UK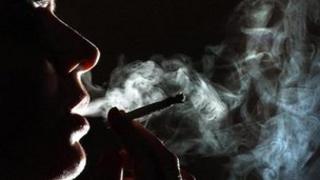 Oral cancer cases are increasing, with 6,200 this year, figures from Cancer Research UK show, with two-thirds of cases in men.
This compares with 4,400 cases a decade ago.
Most cases are linked to smoking, but alcohol misuse and the human papillomavirus (HPV) infection through oral sex have been linked to the rise.
Experts said warning signs included mouth ulcers and red or white patches in the mouth that would not heal.
Up to eight out of 10 people in the UK are infected with HPV at some point in their lives, though most cases are harmless.
But high-risk strains of HPV are linked to oral cancers, as well as cervical and other genital cancers.
Dental checks
Richard Shaw, a Cancer Research UK (CRUK) expert in head and neck cancers based at the Liverpool Cancer Research UK Centre, said: "We have noticed that patients with HPV-related oral cancers tend to be younger, are less likely to be smokers and have better outcomes from treatment than those whose tumours show no evidence of HPV."
Oral cancers usually take at least a decade to develop.
Smoking rates have fallen significantly, though it is still the major cause of oral cancers.
Alcohol is another. CRUK says that, while overall consumption has fallen compared with 10 years ago, it could be that some groups are drinking more.
But there have also been particularly sharp rises in the incidence rates of two specific types of oral cancer linked to HPV: tumours on the base of the tongue - which have risen by almost 90%- and tonsil cancers, which have seen a 70% rise.
Sara Hiom, director of information at Cancer Research UK, said: "It's worrying to see such a big rise in oral cancer rates.
"But like many other cancers, if oral cancer is caught early, there is a better chance of successful treatment."
She added: "It's not just doctors who have a vital role to play. If you're worried about any of these symptoms you can see your dentist as well."