Xbox patent ruling favours Motorola over Microsoft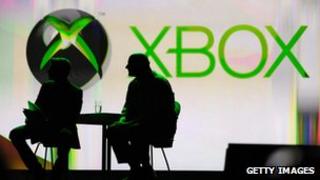 Microsoft has suffered a setback in a patent row over technologies used by its Xbox 360 games console.
A judge at the US International Trade Commission has ruled that the firm infringed four patents owned by Motorola Mobility .
The full commission will review the judgement in August.
If the final ruling goes against Microsoft and it does not settle, Motorola could theoretically force it to halt imports of the Xbox to the US.
The claims relate to technologies involved in the H.264 video compression standard and wi-fi connectivity.
Licensing fees
This is just one of several cases involving about 50 intellectual properties that the smartphone maker says Microsoft should have licensed.
Microsoft has said that if it met all of Motorola's demands it would face an annual bill of $4bn (£2.5bn).
Motorola - which is in the process of being taken over by Google - disputes the figure.
A spokesman for Motorola said: "Microsoft continues to infringe Motorola Mobility's patent portfolio, and we remain confident in our position."
However, Microsoft signalled it planned to fight on, saying: "We remain confident the commission will ultimately rule in Microsoft's favour."
'Essential' innovations
Patent consultant Florian Mueller, who advises Microsoft, noted on his blog that three of the four disputed patents involved Frand-type technologies .
These are inventions recognised as being essential to an industry standard. In other words, Microsoft could not offer wi-fi or the ability to play H.264 videos without using them.
Such patents must be offered under "fair, reasonable and non-discriminatory terms".
At the start of April, the European Commission said that it had launched two investigations into whether Motorola's efforts to enforce its Frand-type innovations amounted to "an abuse of a dominant market position".
German ban
The next significant ruling involving the two firms is due on 2 May from a court in Mannheim, Germany.
It will decide whether Motorola should be allowed to order a ban on the distribution of Windows 7, Windows Media Payer and the Xbox console in the country because of the H.264 patents dispute.
Microsoft has already moved its European software distribution centre from Germany to the Netherlands to minimise potential disruption.
However, a US court has ruled that Motorola must not enforce such a ban until a Washington-based judge considers evidence about the company's Frand-related behaviour. A hearing is scheduled for 7 May.