Health secretary condemns doctors' strike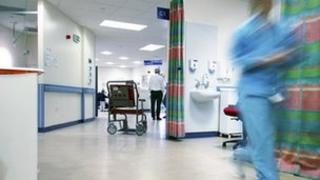 The decision by NHS doctors to strike over pensions will damage patient care, says health secretary Andrew Lansley.
A majority of doctors voted in favour of a day of action on 21 June in a ballot of 104,000 members of the British Medical Association.
In a letter to the head of the BMA, Mr Lansley condemns the decision.
He says up to 30,000 operations may have to be cancelled, 58,000 diagnostic tests postponed and 200,000 outpatient appointments rescheduled.
In a letter to the British Medical Association, Mr Lansley says that the action will "at best inconvenience and at worst harm" patients.
"The adverse impact on patients of postponing and rescheduling these procedures will echo through the NHS long after the strike you are proposing," he writes.
The BMA maintains the strike action - the profession's first for nearly 40 years - is necessary and will not impact on safety and those with the most serious needs would still be seen.
The move by the BMA is in opposition to increases to pension contributions, and a later retirement age for doctors.
Dr Hamish Meldrum, chairman of BMA Council, said: "We are working closely with NHS managers to plan the day of action and to ensure any postponed appointments or operations are rearranged so that patients are given as much notice as possible.
"Patient safety will be our absolute priority. Doctors will be in their usual places of work and providing urgent and emergency care to all those who need it.
"We will be considering the contents of the letter and will reply to the secretary of state shortly."