Salt content warning over children's meals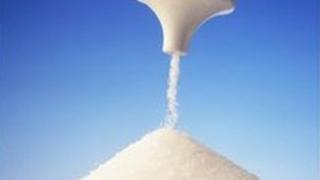 Children's meals at some of the leading pub and fast food chains contain more salt than they should eat in an entire day, an investigation has found.
Children are not meant to eat more than 4g of salt a day.
Lunches at outlets including Nando's and Wetherspoons exceeded that, Consensus Action on Salt and Health (Cash) found on testing over 160 meals.
Some of the 11 chains highlighted in the study said they would be reviewing their menus.
Nando's and Wetherspoons both had children's meals containing three times as much salt as a McDonald's Happy Meal of a hamburger and fries.
A Nando's veggie burger with creamy mash contained 5.3g of salt, while a Wetherspoons' Wiltshire cured ham and cheese sandwich with chips had 4.8g.
'Outrage'
The survey found significant variations in the amount of salt in meals even at the same restaurants.
But Cash said it was impossible for parents to make healthy choices because of a lack of nutritional information on menus.
For example, Wetherspoons also offered an Annabel Karmel spaghetti bolognese containing just 0.1g of salt.
Other low-salt options included McDonald's four-piece chicken nuggets and fruit bag, containing 0.4g of salt, while Wimpy fish bites with salad had 0.5g.
Side dishes were also found to contain high levels of salt with some containing nearly twice as much as main meals.
Mash and beans were typically found to be the combination containing the highest amount of salt, while a jacket potato, vegetables or salad contained the lowest amount.
Although all outlets offered a vegetable side option, just four included vegetables as part of all meals.
Desserts were also found to be a surprising source of hidden salt, Cash said, with five found to contain the same or more salt as a packet of crisps.
Cash campaign director Katharine Jenner said: "Children's meals should provide tasty and healthy alternatives to more adult dishes.
"It is an outrage that when families go out for a pub lunch, they may be unknowingly putting their children's health at risk."
Wetherspoon spokesman Eddie Gershon said it was reviewing the salt levels in some of its dishes.
"We take on board the findings of the report."
And a spokesman for Nando's said the chain was currently in the process of changing its menu and a new range of children's dishes would be launched at the end of the month.