NHS trusts get 'competition warning'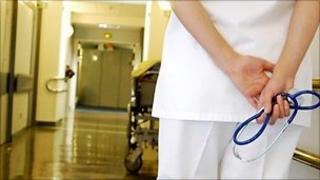 Eight NHS trusts have been warned about anti-competitive behaviour over the way they ran their private patient units.
The trusts - all based in south-east England - were reported to the Office of Fair Trading by a whistleblower after they exchanged information about pricing.
They escaped a formal investigation by giving voluntary assurances they would no longer discuss pricing.
They have also agreed to train their staff in competition law.
The exchange of commercially sensitive pricing information can result in higher prices for customers as it can diminish incentives to compete on price.
The OFT has the power to impose large financial penalties when such practices are uncovered.
But in this case the regulator decided not to carry out a formal investigation as it judged the exchange of information was down to a lack of awareness.
Deborah Jones, of the OFT, said: "We welcome the assurances given by these trusts which have enabled us to bring our preliminary investigation to a close."
The eight trusts involved were: Brighton and Sussex, Frimley Park, East Sussex Healthcare, Portsmouth, Dartford and Gravesham, Southampton, Epsom and St Helier and North Hertfordshire.