Trust of medical volunteers 'betrayed'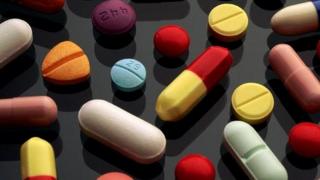 If you signed up to a medical trial you might assume that the results of the research would eventually be published. But that is far from certain. Pharmaceutical companies are under no legal obligation to publish all the available data about drugs.
A group of 53 clinical trial participants has written an open letter to the European Medicines Agency - the body which licenses drugs. Some of the individuals are healthy volunteers and other have conditions like cancer.
They say that many participants in trials have been misled because thousands of clinical trials have not been published. They point out that important data from trials may not be available to doctors, researchers or regulators who work on particular diseases.
The letter is part of a growing campaign to force the industry to be more open and has support from the British Medical Journal and Sense About Science.
Ben Goldacre, doctor and Bad Science columnist in the Guardian been a driving force behind this issue. Author of 'Bad Pharma' he said: "This is medicine's dirty secret, so it's great to see patients speaking out, and so many eminent organisations joining up, to finally fix this problem.
A petition calling for all results to be registered has so far attracted 8,000 signatures. Among those who have signed are the Cochrane Collaboration - which analyses clinical data, and the Medical Research Council, which now makes publication a condition of all studies it funds.
Just what proportion of trials are kept under wraps is unclear - one of Donald Rumsfeld's known unknowns - but a 2010 study from the National Institute of Health Research suggests that half are never published, and those with positive results twice as likely to get into print.
Earlier this week the Commons Health Select Committee said drug companies should be legally obliged to share data so that they cannot deliberately withhold adverse results.
Anti-virals
Carl Heneghan, Director, Centre of Evidence-Based Medicine, University of Oxford is part of a Cochrane team reviewing the effectiveness of the anti-viral drugs Tamiflu and Relenza. The government spent £500 m stockpiling Tamiflu for use in the H1N1 influenza pandemic.
The review is clearly important if policymakers and governments are to decide whether the money spent on anti-virals was worth it and whether they should do so again in the event of another pandemic.
He told me that he was 'getting nowhere' with Roche, makers of Tamiflu who had refused to hand over much of its clinical trial data. For its part Roche cites issues of patient confidentiality and says it disputes the methods being used by Cochrane.
Dr Heneghan has also spent 'four to five months' negotiating access to data from GSK, makers of Relenza but has yet to receive the clinical study reports. GSK told me it was committed to release the material provided - again the issue of patient confidentiality was raised. Last year GSK said it was committed to provide researchers with the detailed data that underpin its trial results.
I have taken part in a number of trials including one of an avian flu vaccine at Oxford University. I did receive a detailed summary of trial results.
Prof Andrew Pollard, Director of the Oxford Vaccine Group said it was a condition of all contracts with industry that the results would be released and editorial control rested with the researchers.
From January 2014 the European Medicines Agency will publish all clinical study reports - the data behind medical trials, which often run into hundreds of pages. This is already done in the US by the Food and Drug Administration.
But that still leaves all the trial data which is never submitted to the regulators.
This issue makes the pharma industry an easy target for critics and it seems surprising that bona fide researchers are still encountering resistance.
The Association of the British Pharmaceutical Industry (ABPI) says increasing amounts of data are being published but there must be recognition that 'release of commercially confidential information could undermine investment in research and development of future medicines'.
Doctors and patients will not want to damage the millions that are spent by drug companies developing new medicines. Equally, drugs firms that demonstrate they have nothing to hide by giving full access to data could receive a massive boost in support from patients, medical staff and those all-important trial volunteers.