Bipolar disorder woman in legal battle over abortion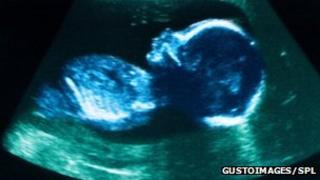 The High Court in London is judging whether a pregnant woman with bipolar disorder has the mental capacity to request an abortion.
The married 37-year-old, who cannot be identified for legal reasons, is 23 weeks into her planned pregnancy.
The court heard how she began asking for a termination after she is believed to have stopped taking her medication.
Her doctors say she is not sound enough of mind to decide for herself.
The woman, who has been detained under the Mental Health Act, had said she would probably kill herself if she was forced to give birth and "locked up".
The judge, Mr Justice Holman, has been hearing evidence from a consultant psychiatrist involved in the woman's treatment, from a lawyer representing her husband and from the woman's mother.
The psychiatrist said he was "100% certain" that the woman lacked the capacity to make a decision about termination.
A lawyer representing her husband, who was at today's hearing, said he agreed with the psychiatrist's evaluation, and the woman's mother told the judge: "I know my daughter when she is well and she is definitely not well."
The hearing continues.