Is A&E bailout a drop in the ocean?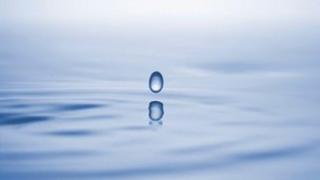 It is fair to say £500m is a lot of money. It would pay for five Gareth Bales or perhaps 10 Wayne Rooneys.
But these things are relative. In terms of the NHS, it could be considered a drop in the ocean.
The budget in England is more than £110bn. If you include social care in that, it tops £120bn.
When you consider this pot is being spread over two years, £500m amounts to less than 0.25% of the NHS budget a year.
So what difference will the bailout make to struggling A&E departments?
If it was being spread across all 168 units, probably not a lot.
But it isn't. The money is being targeted at the areas with the worst problems.
That is likely to mean fewer than 50 areas will get the extra cash - and that could make all the difference between the NHS hitting its target and not.
Rightly or wrongly, A&E performance is often judged on how well it does making sure that 95% of its patients are seen within four hours - it is allowed a 5% leeway to reflect ebbs and flow in demand and allow doctors to prioritise the sickest patients.
Last winter it missed the 95% mark - but only just.
From January to March 5.9% of patients waited longer than four hours - that is more than 300,000 patients.
So that means a 50,000 reduction in long-waiters would mean the target could be met.
That, of course, would only require a marginal improvement in the worst performers - every three months A&E units see about five million patients.
Negative headlines
The most obvious way to do that would be to increase the number of staff.
Nearly a fifth of A&E units do not have the current recommended levels of consultant cover.
But as the College of Emergency Medicine has been pointing out, these senior doctors are just not available.
Working in A&E units has become one of the least fashionable jobs in the NHS.
The relentless nature of the work and unsociable hours have seen junior doctors opting to train in other specialisms over the past decade.
To reverse this trend would take a number of years.
Doctors would like to see this happen, but for politicians, fearing more negative headlines this winter, a more immediate solution is needed.
That means trying to curb the numbers turning up at the doors of A&E.
A&E is effectively the safety net of the system. People go there when other services aren't available.
Of the 21.7 million people who attended A&E last year, only about one in four needed to be admitted to the hospital for expert care.
That is not to say the other three-quarters did not need to go to A&E, but it does suggest there is scope to treat patients elsewhere.
And so these funds are expected to be spent largely on improving access to other services.
That may mean increasing opening hours of pharmacies and walk-in centres, providing more medical help in care homes or placing GPs in A&E units to take the pressure off emergency care staff.
If that means 50,000 patients are seen more quickly it will be good news for them - and it will be good news for a government that can say the A&E target has been hit.