Twelve babies a day born with heart defects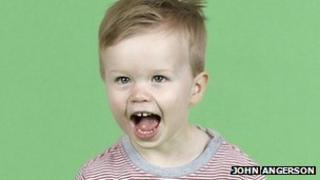 Heart disease is not just a problem for adults - 12 babies are born with heart defects every day in the UK, data shows.
The British Heart Foundation is launching a new campaign to raise awareness of the UK's 70,000 children living with heart defects.
Jack Read, now aged two-and-a-half, is one of these youngsters.
Within hours of being born, Jack started to go blue, and had to be rushed to intensive care.
Jack's parents, Nick and Samantha, from Kettering, were devastated to hear that their baby had been born with the main vessels in his heart the wrong way round.
Over the next few days, Jack's oxygen levels fell dangerously low. When he was just six days old surgeons decided he needed life-saving surgery.
After the operation, Jack's heart and lungs were so swollen that doctors couldn't close his chest. Then six weeks after he got home, Jack collapsed and stopped breathing while on a shopping trip with his mum. She made desperate attempts to resuscitate him, and luckily a passer-by helped by calling an ambulance.
Happily, Jack recovered - and has developed in to a lively, energetic little boy, says his dad.
According to the British Heart Foundation, one in every 180 babies is born with a heart problem. It remains the most common defect at birth and accounts for more anomalies than limb, face and lung problems combined.
The number of children dying from these defects has fallen more than 80% in the last 30 years thanks to better understanding and treatment.
Prof Peter Weissberg, Medical Director at the BHF, said: "Our research is beginning to unravel how some of these defects occur. But there's still a long way to go."