The return of the D-word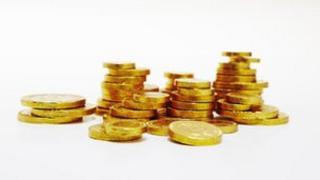 The summer report of the NHS Trust Development Authority will not be many people's bedtime reading.
But the 103-page document - published at the end of last week - should make worrying reading for everybody.
The news that 30 of the 62 hospital trusts it polices are facing a deficit this year is confirmation - if any were needed - that the NHS is probably in the midst of the most challenging time financially in its history.
Granted, as the organisation looks after those trusts that have yet to achieve foundation status and therefore are probably among the weakest, the scale of the problems are not necessarily indicative of the rest of the health service.
But it is impossible to escape from the fact that a perfect storm is brewing - demand is rising and finances are being squeezed.
Historically, the NHS has enjoyed a real-terms rise of 4% a year in its budget, but from 2011 to 2015 it is going up by 0.1% a year.
That is 13 times less than its previous tightest four-year settlement - in the late 1970s.
And a whopping 33 times less than it was on average during the Thatcher and Major years - a period when the NHS is traditionally thought to have been starved of resources.
'Likelihood of failure'
Of course, deficits are nothing new to the health service. During the middle part of the Noughties, trusts started racking up debts.
The reaction then from the centre was a tightening of financial control, which coupled with the luxury of large rises in the budget to relieve pressures points in the following years, was enough to ease the problem.
But with no significant extra money available this time, all the eggs are being placed in the efficiency savings basket.
The Nicholson Challenge - named after retiring chief executive Sir David Nicholson - requires the NHS to make £20bn of savings by 2015.
The only problem is the NHS does not look like it will hit the target. In a recent poll of finance directors by the King's Fund, more than half rated the likelihood of failure as "high or very high".
So if that happens, what next for the health service?
Optimists would say the NHS has to do things differently - redesign services so the system is less reliant on expensive hospital care.
The only problem is that takes time.
The short-term fix is - as the NHS Confederation pointed out earlier this year in its report Tough times, tough choices - rationing or a drop in quality.