Hospitals: A system under pressure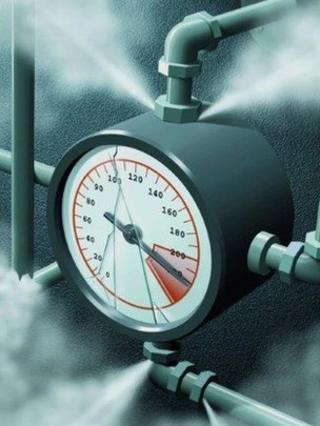 As every patient knows, hospitals are complicated.
Just thinking about the network of different departments, rows and rows of beds, state-of-the-art equipment and armies of staff busily working away is enough to make anyone feel dizzy.
So sometimes it helps to think of them in simple terms when trying to understand the pressure they are under in England.
This year it has become abundantly clear that there are problems at the front-door (A&E) with more people facing long waits to be seen.
Then last month it was reported that the back-door (the discharge process) was getting clogged up too.
With that in mind, it is not surprising that other parts of the hospital system are struggling.
The annual hospital guide produced by the Dr Foster research group, which is published on Monday, will point to evidence which suggests the NHS is starting to ration access to the most life-enhancing non-emergency operations, such as knee and hip replacements.
But this is just the tip of the iceberg. Wherever you look, there are signs of trouble.
'Feeling the pinch'
Even when people do get access to these treatments they are now facing longer waits for the care than they were a year ago.
According to the latest data, covering the month of September, the average wait for all types of non-emergency treatment is now 9.2 weeks compared to 8.8 in 2012.
Patients are also more likely to have their operations cancelled.
In the three months leading up to September there were nearly 15,000 operations cancelled at the last minute - up by about 1,800 on the same period the year before.
But it is not just non-emergency care that is feeling the pinch.
Even cancer departments - where waits cost lives - are showing early signs of strain.
They are meant to ensure patients with an urgent referral from their GP start treatment within 62 days.
The latest data shows the numbers seen this quickly have fallen slightly in the past year down from 87.3% of patients from July to September 2012 to 86.8% in the same period this year.
Despite this, ministers continue to claim the NHS is doing well.
And that is understandable. After all, nationally all the major waiting time targets covering cancer, elective operations and A&E are being met.
However, the problem is that the national figures mask what is actually happening on the ground.
Many individual centres are struggling. The major A&E units (known as type 1) have not hit the four-hour waiting time target since July.
One in five hospitals are failing to achieve the target of seeing 85% of cancer patients within 62 days following the urgent GP referral.
But could this be just a short-term blip?
Probably not, according to Prof John Appleby, who regularly monitors NHS performance for the King's Fund think tank.
"Hospitals are under pressure and with the number in deficit growing things could get worse before they get better," he says.