NHS Change Day: What will you pledge?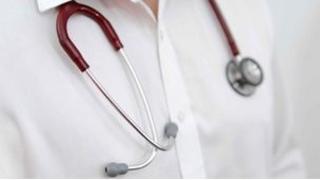 On Monday 3rd March, thousands of NHS staff and patients will make pledges to do something to raise awareness of patients' concerns in order to improve services as part of NHS Change Day.
If you work in the NHS and are planning to make a pledge, the BBC would like to hear from you.
Pledges can be big or small, personal or professional but all have one thing in common - a desire to change the status quo and do something simple but different to improve care.
Last year 189,000 people took part, and pledges included a GP who spent the day in a wheelchair to better understand things from the perspective of his disabled patients.
Another pledge was by a paediatrician who tasted all the medicines he was prescribing his child patients and found they were mostly very unpleasant.
Monday will mark the second year of the scheme and the aim for this year is to get 500,000 pledges.