NHS staff with poor English 'can be struck off'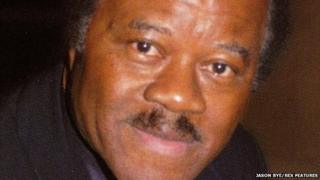 NHS regulators will be able to discipline or strike off doctors, nurses and other healthcare workers who are not able to communicate clearly in English under new UK-wide plans.
The proposed powers are set out in a draft Bill published by the Law Commission.
The government said it would consider legislating.
Ministers have already been working to ensure any doctor's English is up to scratch before they are first employed.
Rules due to come into force this summer would mean doctors could be struck off the medical register if they have poor English.
The Law Commission plans would go further and mean any healthcare professional found to be lacking a proficient grasp of English could be disciplined or banned from working in UK hospitals and GP surgeries. It would be up to the government to decide whether to take the plans forward.
The aim is to prevent incidents such as the high-profile case of Dr Daniel Ubani, a German doctor with poor English skills who made a lethal mistake and administered a high dose of painkiller that killed a patient.
Safeguards
The Law Commission report makes several recommendations to better protect patients.
It says regulators should be able to investigate concerns about poor staff conduct proactively rather than having to first wait for a complaint. At the moment, some can investigate only when they receive a formal complaint.
And it says the nine separate regulatory bodies responsible for around 1.4 million professionals working in health and social care roles should be united to work under a single, UK legislative framework.
The new framework would also give regulators the power to make their own rules, following public consultation. Currently, regulators wanting to change rules for their profession, for example on education requirements, must apply to the government, which can take up to two years.
Niall Dickson, chief executive of the General Medical Council, which regulates doctors, said the proposals should be welcomed
"This is a once-in-a-generation opportunity to get it right.
"Under the current arrangements we have to go through a bureaucratic and legalistic process to change our rules which serves no-one. As the Law Commission and the government have recognised there is a better way which will encourage reform and innovation in the interests of improving standards of medicine and patient safety."
Transparency
But patient safety charity Action against Medical Accidents (AvMA) says the proposed measures do not go far enough.
It says there is little or nothing in the Bill to empower patients or members of the public who wish to bring concerns about health professionals to the regulators.
And it is concerned that the rules would let regulators hold meetings in secret and not share information with the complainant, which is at odds with the current emphasis on more transparency.
A Department of Health spokesman said: "It is important for public and patient confidence that our professional regulation system is fit for the future.
"The government is committed to legislate on this important issue when parliamentary time allows. We welcome the Law Commission's report and will respond to their proposals in due course."