Iran confirms first cases of deadly Mers infection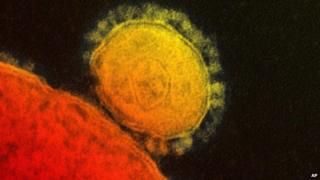 Officials in Iran say they have confirmed the country's first two cases of Middle East respiratory syndrome.
Two sisters from Kerman province tested positive for the virus that kills around a third of those it infects.
One sister is in critical condition and the other is receiving treatment, the health ministry's centre for disease control and prevention said.
Mers has been spreading throughout Iran's close neighbour Saudi Arabia.
A recent upsurge of infections in Saudi Arabia is of concern because of the influx of pilgrims from around the world expected from late June for the Muslim fasting month of Ramadan.
There is no vaccine or specific treatment for Mers, which has killed more than 175 people in Saudi Arabia.