Trade talks 'must include healthcare'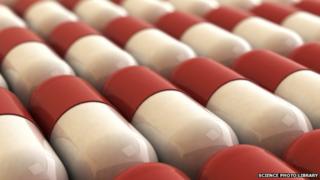 Major trade talks between the US and EU must not exclude healthcare, a UK health minister has said.
The Transatlantic Trade and Investment Partnership talks, known as TTIP, are currently being negotiated.
Campaigners say any deal which allows US health firms to compete more freely in the UK will undermine the NHS.
But Earl Howe says exempting health would not be in the interest of British pharmaceutical firms, which currently face trade barriers in the US.
TTIP aims at removing trade barriers in a wide range of economic sectors to make it easier to buy and sell goods and services between the EU and the US.
Supporters argue a deal will boost growth and job creation in the UK and the rest of the European Union.
And they say removing trade barriers will allow British exporters of goods and services to expand sales in the American market.
'Bad news'
Earl Howe told the BBC it would not be in the interest of British pharmaceutical and medical technology companies, currently subject to trade barriers, to seek an exemption for health in the talks between European and America negotiators.
"The potential for them is immense - it would be highly unwise and detrimental in our view to exclude health," he said.
Opponents of TTIP say that it is a vehicle for boosting multinational corporations' profits and that it will not help workers in Europe.
There have been accusations of a lack of transparency and accountability. Protests and demonstrations have been mounted.
Campaigning group 38 Degrees has been leafleting on the streets of the UK claiming that there is a threat to the health service.
David Babbs, the group's executive director, argues that a trade deal "would open up Britain to the US health industry and how could letting US health giants in be anything but bad news for our National Health Service".
This week there was a call at the TUC Congress for the government to seek a formal exemption for the NHS from the trade talks.
Argument 'abused'
Gail Cartmail, assistant general secretary of Unite, argued that trade liberalisation could pave for the way for legal challenges over NHS contracts by US health companies.
She said: "The government had no mandate to privatise our health service anyway - they certainly don't have a mandate to make it irreversible. We say to Cameron, use your veto."
Earl Howe said there had been "scaremongering" about the agreement and the government was not planning wholesale privatisation of the health service.
EU Trade Commissioner Karel de Gucht, leading the European negotiating team, has denied there is a hidden agenda and that the NHS might be undermined.
He said: "Public services are always exempted - there is no problem about exemption. The argument is abused in your country for political reasons but it has no grounds."
However, as the newly appointed European commissioners are yet to take up their posts and mid-term congressional elections in the US, a TTIP deal is not likely in the near future.