Drowning: 'Hidden childhood killer'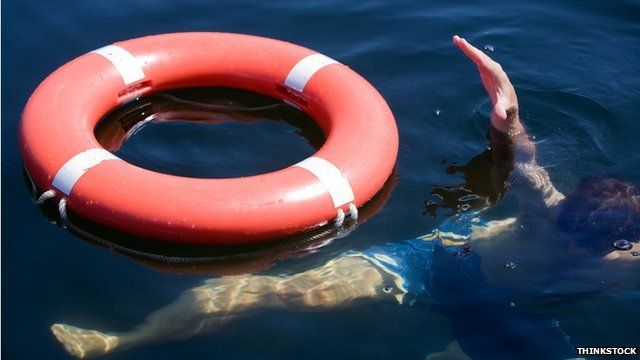 Drowning is one of the 10 leading causes of death for children and young people across the world, a World Health Organization (WHO) report reveals.
The global survey suggests it claims more than 372,000 lives each year - with children under five most at risk.
WHO officials say it is a hidden childhood killer, leading to more deaths among under-15s than tuberculosis or measles in 2012.
They say more needs to be done to tackle this preventable loss of life.
The first WHO investigation of deaths by drowning reveals the majority take place in low and middle income countries, with the highest rates seen in African, South-East Asian and Western Pacific regions.
And people under 25 contribute to more than half of all recorded deaths by drowning each year.
But experts warn rates in high income countries may be underestimated as official data fails to include every detail - including drowning from floods or suicides.
According to the report, drowning led to 140,219 deaths in under-15s in 2012, twice the number caused by tuberculosis (69,648).
WHO director-general Dr Margaret Chan said: "Efforts to reduce child mortality have brought remarkable gains in recent decades but they have also revealed otherwise hidden childhood killers.
"Drowning is one. This is a needless loss of life.
"Action must be taken by national and local governments to put in place the simple preventative measures articulated by the WHO."
Michael Bloomberg, Mayor of New York City and founder of Bloomberg Philanthropies, an organisation that provided funding for the report, said: "I believe that you can't manage what you don't measure and there's never been a comprehensive effort to measure drowning around the world until now.
"The more evidence we can gather, the better we'll be able to tailor our prevention efforts."
The research suggests much more could be done to prevent drowning, including:
Teaching school-age children basic swimming, water safety and safe rescue skills
Training bystanders in rescue and resuscitation
Setting boating, shipping and ferry regulations
WHO scientists looked at the latest data available in each country, calculating the rate of drowning as the deaths per 100,000 people in the population per year.
Related Internet Links
The BBC is not responsible for the content of external sites.