Women bosses 'more depressed' than male counterparts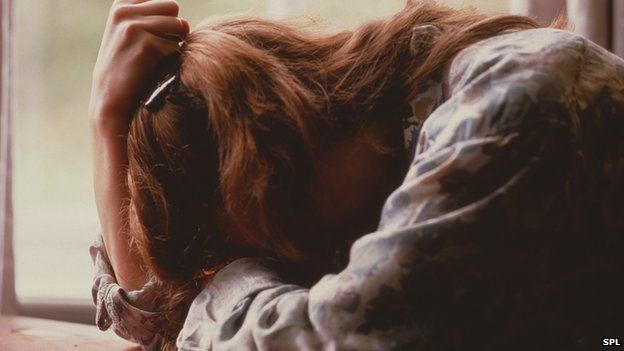 Women are more likely than men to display symptoms of depression when in a position of authority at work, according to US scientists.
In men, authority, such as the ability to hire and fire people, decreases depressive symptoms, the study said.
The study, published in the Journal of Health and Social Behaviour, looked at 2,800 middle-aged men and women.
One expert said the study showed the need for more women in authority and more varied female role models.
Scientists at the University of Texas at Austin interviewed 1,300 male and 1,500 female graduates from Wisconsin high schools over the phone in 1993 and 2004, when they were aged about 54 and 64.
Researchers asked participants about job authority and about the number of days in the past week they felt depressive symptoms, such as feeling sad and thinking one's life is a failure.
When the job included hiring, firing and influencing pay, women were predicted to have a 9% increased rate of depressive symptoms than women without authority.
Meanwhile, men had a 10% decreased rate of depressive symptoms.
The study said it controlled for other factors that could cause depression, such as hours worked per week, whether people had flexible hours and how often workers were checked by a supervisor.
Scientists also said men were more likely to decide when to start and finish work than women and were less frequently monitored by their advisers.
Lead researcher Tetyana Pudrovska said: "These women have more education, higher incomes, more prestigious occupations, and higher levels of job satisfaction and autonomy than women without job authority.
"Yet they have worse mental health than lower status women."
Natural female leadership
Ms Pudrovska said female bosses had to deal with interpersonal tension, negative social interactions and stereotypes, prejudice, social isolation, as well as resistance from subordinates, colleagues and superiors.
Dr Ruth Sealy at City University in London said women were often "trapped" by the gendered notion of a good leader.
When women adopted traditionally masculine behaviours as leaders they were criticised for being unfeminine, yet colleagues would not believe the women were good leaders if they saw only their feminine characteristics, she added.
Dr Sealy said: "Because we assume men's 'natural' competence as leaders, women often have had to work much harder to get to those positions, only to find that even when they get there, their 'right' to that status is continuously questioned."
She said female leadership needed to be made as natural as male leadership.
Dr Gijsbert Stoet at the University of Glasgow said the study was strong from a psychological and social science perspective.
He said: "The scientists have used the data from a large longitudinal study and it is very valuable to answer these sorts of questions."
Companies should question what they can do to help their workers manage stress, such as providing a staff counsellor, he said.