Mother loses High Court challenge against NHS ombudsman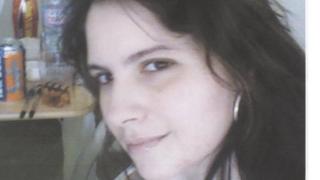 The mother of a young woman who died in hospital has lost her High Court legal challenge against the Parliamentary and Health Services Ombudsman.
Irene Morris has been trying for more than three years to obtain her late daughter's medical records.
The Ombudsman, which investigates NHS complaints, said it had attempted to settle the case out of court.
Its service was criticised recently by the Patients Association for "failing families".
Alexis Morris was a bowel cancer patient who had long stays at St Thomas' Hospital in London over a six-year period.
She died there in 2011 at the age of 29, after suffering a urine infection.
Since then, her mother has made repeated attempts to obtain her medical records from Guy's and St Thomas' NHS Foundation Trust.
The judge, Mr Justice Jay, said he had "considerable sympathy" for Mrs Morris.
He said she had been "given the run around" by Guy's and St Thomas' NHS Trust, who "hadn't covered themselves in glory".
But he refused the judicial review, in which Mrs Morris tried to challenge the Ombudsman's interpretation of her complaint.
The judge urged the Ombudsman to continue its investigation "into her complaint in full in accordance with her wishes".
The bereaved mother's request to the Ombudsman for an investigation was originally rejected, although her complaint is now being looked into.
Ahead of the hearing, Mrs Morris said: "All I want to understand is how so many of my daughter's significant medical records could be lost, and to ensure that this does not happen to others."
Mrs Morris first complained to the Ombudsman in May 2012.
Her solicitor, Jamie Potter of Bindmans, said: "At any stage in this process, the Ombudsman could have decided to investigate the loss of Alexis's medical records by a major London hospital."
'Earlier complaint'
The Ombudsman is the final stage in the complaints process after people have complained to the NHS.
The PHSO said: "We have accepted a complaint from Mrs Morris to investigate the adequacy of Guy's and St Thomas' NHS Foundation Trust's recent investigation into the loss of her daughter's medical records.
"We hope the independent, impartial investigation we are carrying out will give Mrs Morris the answers she seeks and bring her some closure with regards to what has happened."
In a letter to Mrs Morris in November 2011, the trust's chief executive Sir Ron Kerr said: "This was one of the largest case-note searches that the trust has ever undertaken.
"We sincerely apologise for the case-notes that we have, to date, not been able to source."
The Patients Association published a report a fortnight ago in which it accused the PHSO of having "inadequate, secretive and outdated" investigation processes.
The PHSO says it is improving its work.