NHS backs multimillion pound drug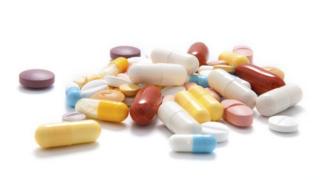 A drug that may cost millions of pounds per patient has been given the green light for use on the NHS.
The NHS drug advisory body, NICE, said eculizumab could give people with a rare life-threatening blood disorder an extra 25 years of life.
It can also prevent patients from needing dialysis or kidney transplants.
The therapy was evaluated through a special programme for extremely rare conditions, bypassing the usual value-for-money calculations.
Cost analysis
Some 200 people in England suffer from atypical haemolytic uraemic syndrome and 20-30 new patients are diagnosed with the condition each year.
Around one in 10 die in the initial acute stages of the disease.
Individuals are at constant risk of sudden or progressive damage to their vital organs - particularly their kidneys.
Sir Andrew Dillon, the chief executive of NICE (the National Institute for Health and Care Excellence) said: "This is a very distressing condition that imposes a significant burden both on those with the condition and their carers and families.
"We are therefore pleased to be able to recommend eculizumab for funding.
"The drug is, however, very expensive."
In light of this the regulatory body is calling for clinicians to explore potential options involving different doses and regimes.
NICE calculated the treatment would cost £340,200 per patient per year, and in many cases would be a lifelong therapy.
Estimating a potential patient group of around 170 people, the watchdog suggests the drug would cost the NHS up to £58m in the first year, rising to £82m after 5 years.
Elaine Davies from Kidney Research UK, said: "We are thrilled with NICE's decision.
"Although there is a high cost attached to eculizumab, this treatment is life-changing for patients and will help improve their quality of life dramatically."