Are ministers too focused on the NHS?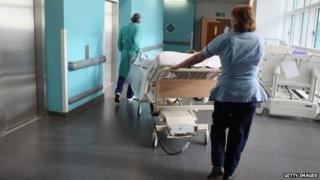 The state of the NHS this winter has been high on the news agenda and the subject of sometimes ferocious exchanges between Government and opposition. At a time of extreme pressure on the service, weekly data from hospitals in England are closely scrutinised politicians and the media. I have learned that a high level ministerial committee has been meeting weekly to monitor activity in the NHS.
Gathering on a Monday morning at the Department of Health and chaired by Secretary of State Jeremy Hunt, the committee also includes Local Government and Communities Secretary Eric Pickles, Cabinet Office minister Oliver Letwin and Sir Jeremy Heywood, the top civil servant and Cabinet Secretary.
Simon Stevens, head of NHS England, leading health regulators and officials from the Department of Health are also present.
This is indeed a high-powered gathering. A regular Monday meeting at the Department of Health, I understand, was beefed up with senior Whitehall trouble-shooters once it became clear that the NHS was under strain this winter.
As well as discussing policy around the NHS they are getting immersed in detailed hospital performance figures. Chief executives of hospital trusts are contacted via conference call and asked to explain why they might have high levels of "delayed discharges" with patients occupying beds which would otherwise be given to new arrivals.
A probe too far?
Whitehall sources say the purpose of the meeting is "finding solutions", ensuring there is a co-ordinated approach across Government and making sure all parts of the NHS are talking to each other.
The presence of Eric Pickles means that the social care side of the debate is represented. If hospitals are struggling to reduce their delayed discharge numbers because local authorities cannot organise care quickly enough, the minister in charge of local government needs to know about it.
But others argue this is micromanagement on a grand scale. Its legitimate, so the argument goes, for ministers to want to be reassured that all is well on the front line but not to probe into the level of detail which is discussed at this meeting. For civil servants and staff at hospitals, preparing for and servicing the demands of this meeting takes up time.
Labour has quoted from an email which it received, apparently from a hospital chief executive, referring to the increasing focus on delayed discharges at the weekly committee meeting. The unnamed manager says 24-hours' notice was given for a return to be completed with an analysis of data and a "comprehensive action plan". Subsequently, another template was requested with more data and narrative called for.
Labour says ministers are now running the NHS by diktat from Downing Street and in a more top-down manner than ever seen before.
Whitehall insiders, however, insist that the aim of the meeting is to thrash out solutions and not interfere.
One health source from outside the Government acknowledged that it was reasonable at times to "hold feet to the fire".
But the involvement of ministers and senior officials from outside the Department of Health raises many questions about this style of administration.
The Government's health reforms established NHS England as an arms length body. Yet every Monday morning some of the most senior players in the Government seem keen to get as close as they can to the levers of power in the NHS.