HIV vaccine that transforms cell DNA brings fresh hope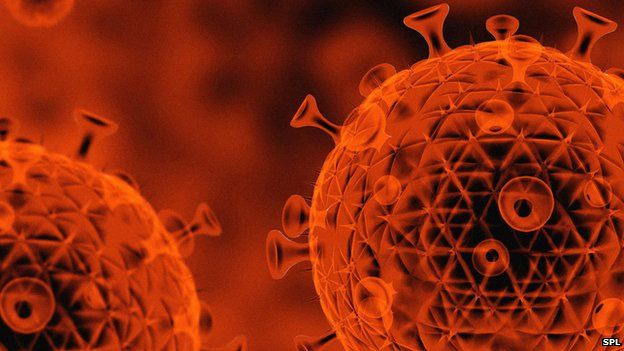 A radical new approach to vaccination seems to completely protect monkeys from HIV, US scientists report.
Vaccines normally train the immune system to fight an infection.
Instead, researchers at the Scripps Research Institute in California have altered the DNA of monkeys to give their cells HIV-fighting properties.
The team describe it as "a big deal" and want to start human trials soon. Independent experts say the idea is worth "strong consideration".
This technique uses gene therapy to introduce a new section of DNA inside healthy muscle cells.
That strip of DNA contains the instructions for manufacturing the tools to neutralise HIV, which are then constantly pumped out into the bloodstream.
As there was also protection against very high doses, equivalent to the amount of new virus that would be produced in a chronically infected patient, the researchers believe the approach may be useful in people who already have HIV.
Lead researcher Prof Michael Farzan told the BBC: "We are closer than any other approach to universal protection, but we still have hurdles, primarily with safety for giving it to many, many people.
"We're very proud of it and we think it's a big deal, but we are biased."
HIV vaccines have struggled because the virus mutates so rapidly it is a constantly shifting target.
This one targets areas that HIV struggles to change.
"The real strength of this thing is that it is more potent than any antibody," Prof Farzan said.
However, there are safety questions.
After conventional vaccination, the immune system responds only after it is presented with a threat.
The gene therapy approach turns cells into factories that constantly spew out the artificial HIV-killers, and the long-term implications of that are unknown.
The team want to begin trials in patients who have HIV but are unable to take conventional drug therapies within the next year.
Prof Nancy Haigwood, of Oregon Health & Science University, commented: "In the absence of a vaccine that can elicit broadly protective immunity and prevent infection, and given the lack of major breakthroughs on the horizon to provide one, the idea of conferring potent, sustained vaccine-like protection against HIV infection through gene therapy is certainly worth strong consideration."
Dr Anthony Fauci, of the US National Institutes of Health, said: "This innovative research holds promise for moving us toward two important goals: achieving long-term protection from HIV infection, and putting HIV into sustained remission in chronically infected people."