Ketamine: why not everyone wants a ban
By Rachel Wright
BBC News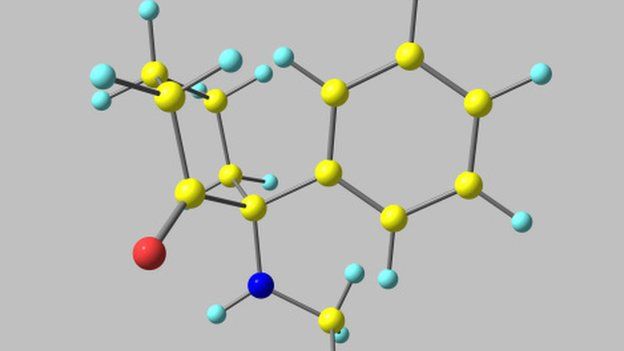 China is proposing there should be a worldwide ban on ketamine - the class B drug that can lead to users needing to have their bladders removed. But ketamine is used as an anaesthetic drug in much of Africa, and there are fears further international controls could affect medical usage too.
In Lusaka's main hospital Dr Jane Kabwe examines a young woman who has just given birth "I had a heavy bleeding so I was transferred here - I feel dizzy and not well enough to stand up."
Dr Kabwe recommends Christina is taken into theatre for an operation.
For this procedure she can use ketamine, a drug which first hit the western market as a horse tranquiliser.
It's a simple anaesthetic, administered as a pill, requiring no extra equipment or trained staff.
Dr Kabwe is a registrar in anaesthesiology but as she says, "Two thirds of Zambians live in remote places and when they need an operative procedure the only drug that is available is ketamine.
"There are no readily available anaesthetic manpower, no equipment, so it's safe for anaesthetists to use. For us in the developing world ketamine is not something we can do without."
Meanwhile in the west, ketamine is often used in a very different way.
One ex-user now talks to young children about his experience. "I've had to call a couple of ambulances because I was in so much pain. My nose has collapsed due to sniffing - I've got no cartilage behind it and I've had my bladder taken out and replaced."
Ketamine is now the fourth most popular recreational drug in the UK.
It has recently been upgraded to a class B drug - simple possession could land you a five-year jail sentence. Fifty other countries have banned it on a national level.
Now China, where most ketamine is produced, wants it banned worldwide.
Representatives are bringing their proposal in front of the annual session of the United Nations Commission on Narcotic Drugs, where representatives of more than 100 countries are gathered in Vienna to discuss UN drug treaties.
Prof Zhimin Liu, vice director of the National Institute on Drug Dependence at Peking University, is in Vienna to put China's case.
He is worried by the proliferation of ketamine as a recreational drug in parts of Asia, Europe and the United States.
"It is far from sufficient to rely on regional or national measures alone in combating a newly emerging substance such as ketamine which poses a health hazard.," he says.
"It is only through bringing ketamine under international control that there is a chance to call a halt to the risks."
However Martin Jelsma from the drug and democracy programme at the Amsterdam-based Transnational Institute says the health risks are "simply not sufficient" to justify international control.
He adds: "China is regularly under pressure especially from other Asian countries where ketamine is coming in from [China], so it's a gesture of goodwill that they are actively promoting international control even though they can domestically already do much more to control the illegal exports from their pharmaceutical production."
The World Health Organization (WHO) has placed ketamine on its list of essential medicines - substances that should be available to patients in any health system.
The Zambian representative at the WHO in Geneva, Emmanuel Makasa, says, "We at public health fully understand the needs for this - it's an essential medicine.
"Most of the representatives sitting at the Commission on Narcotic Drugs control are coming from law enforcement they are not coming from public health.
"When there is a crisis or a war situation, the World Health Organization - when they send their teams in - they use ketamine.
"So this really is against public health, and we hope that the health wing can have a good discussion with the law enforcement wing so we don't shoot ourselves in the foot."
But as Mike Trace - a former high-ranking official in the UN Office of Drugs and Crime. points out - those most affected by the UN's decision are not going to be in Vienna to vote.
"The African countries, and some of the developing countries who would be most affected by this decision, are not here.
"They are not very strongly represented in these debates because they don't have permanent diplomats in Vienna.
"So their voice is not a strong voice and there is a real danger that a decision that deeply affects their own health decisions will be made without their own involvement."
The Chinese delegation say that they are requesting the lowest level of restriction - known as schedule four - which would not affect its use for medical purposes.
But Dr Kabwe in Lusaka's main hospital says any restriction will create a level of bureaucracy that will prohibit its use.
"In Africa ketamine has not been abused.
"So should Africa be at pains because of what is happening worldwide or should we work as a team and see what would be the best for the resource-limited countries.
"For ketamine, we need it."
Related Internet Links
The BBC is not responsible for the content of external sites.