Womb transplants given UK go-ahead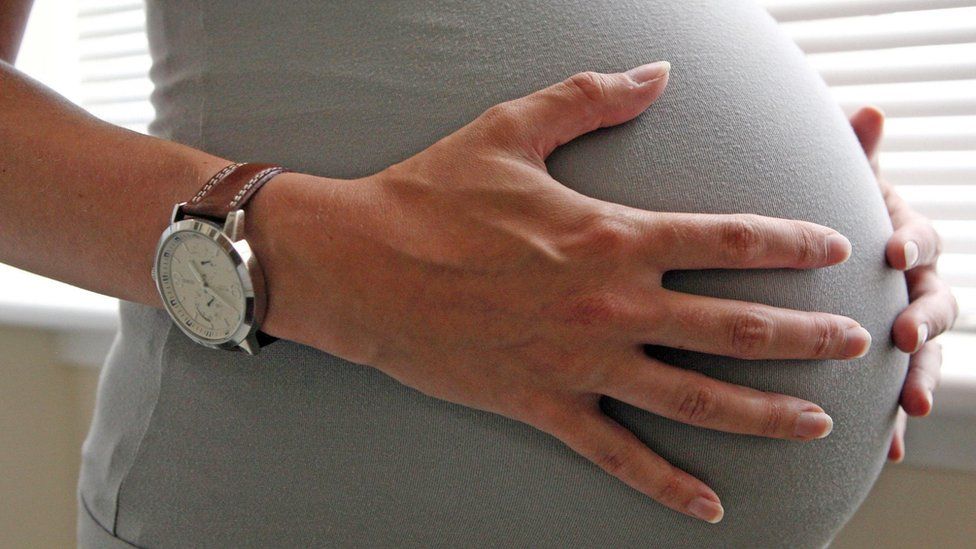 Doctors have been granted approval to carry out the UK's first 10 womb transplants, following the success of the procedure in Sweden.
The go-ahead has been given by the Health Research Authority - as part of a clinical trial - which launches in the spring.
Around one in 7,000 women are born without a womb, while others lose their womb to cancer.
Dr Richard Smith, a consultant gynaecologist at the Queen Charlotte's and Chelsea Hospital in London who has been working on the project for 19 years, will lead the transplant team.
He said childlessness could be a "disaster" for couples, but the technique would offer hope to those whose only other option is surrogacy or adoption.
How would the procedure work?
The operation takes around six hours, with the organ coming from a donor who has died but whose heart has been kept beating
The recipient will need to take immunosuppressant drugs following the transplant and throughout any pregnancy to prevent the chance their body might reject the donor organ
The health of the woman will be monitored closely for a year and then an embryo will be implanted in the womb
This embryo would arise from a combination of the woman's own eggs and the partners' sperm - using an IVF procedure
If all goes well the baby will be delivered eight months later by caesarean section
Couples will be given the option of trying for two pregnancies before the womb is removed
Once it is no longer needed, the womb can be taken out by a team of surgeons. This would prevent the need for the woman to be on immunosuppressants for the rest of her life
Dr Smith told the BBC Radio 4's Today programme: "Over the years I have quite a lot of crisis with this project... but when you meet the women who have been born without a uterus, or who have had their uterus removed for one reason or another, this is really heart-rending stuff and that is what has kept us going.
According to his team at Womb Transplant UK, each procedure costs around £50,000 to perform, but women will not have to pay for this themselves.
The project has so-far been self-funded and supported by public donations which researchers say will allow them to take on two procedures for now.
'To carry my own child would be amazing'
She was 16 when she was diagnosed with Mayer-Rokitansky-Kuster-Hauser syndrome - a condition which meant her womb did not develop - and told she would not be able to give birth.
Sophie is now preparing to marry her long-term partner Tilden Lamb next year and says the desire to have children had increased as she has grown older.
She says: "To be able to carry my own child would be amazing."
The women who will be selected for the trial must all meet criteria set out by Womb Transplant UK, which include being 38 or under, having a long-term partner and being a healthy weight.
More than 300 women have approached the team, of whom 104 meet the criteria.
Researchers plan to transplant wombs that have come from donors who are brain dead but whose hearts are still beating - unlike previous procedures in Sweden where live donors were involved.
Experts in the UK say a different decision has been reached here as the initial operation to remove the womb from the donor is complex and not without risk.
But details of how women could signal their wish to donate their wombs - for example through a donor card - still need to be ironed out.
The British Fertility Society welcomed developments in the UK.
Chairman, Prof Adam Balen, said: "This opens up the possibility for these women to carry their own pregnancy rather than rely upon IVF with their eggs and surrogacy.
"The UK team have been working on this for many years and so it is very exciting that they have been given the go ahead to move into clinical practice."
Related Internet Links
The BBC is not responsible for the content of external sites.