Did NHS stats become a political football?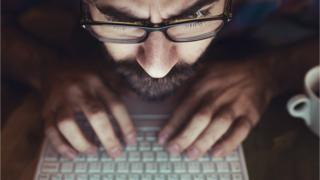 NHS monthly performance stats are not everyone's idea of a gripping read. Spreadsheets and tables are buried in the NHS England website and hard to find for the uninitiated. But they amount to a vitally important barometer of the pressures in A&E units and the waits experienced by patients for both emergency care and routine surgery.
A set of data due during the General Election campaign was postponed. Correspondence seen by the BBC reveals how politically sensitive this decision was.
Whitehall conventions ban the release of controversial announcements during election campaigns. Data releases for which the release date has not already been published will be held till after polling day. But official stats with a publication date already in the calendar will be put out as normal.
The NHS England monthly performance data had been carded some time before for June 8th which, it later turned out, was to be polling day. A Freedom of Information request by BBC News has revealed delicate internal discussions about whether or not to press on with publication on that day.
---
The emails
An official from the UK Statistics Authority advises Government bodies and departments in an email that statistical publications of "significant public interest" due on June 8th should be rescheduled - "publishing on polling day presents difficulties in communicating data clearly and fully, not least because of restrictions in place around reporting."
Intriguingly an NHS England manager responds with a concern that "changing the timing of this release in either direction would, to me, create the perception of political interference which tends me towards keeping the release for the original date."
The unnamed UK Statistics Authority (UKSA) official, acting on behalf of the National Statistician, warns again of the difficulties with communicating data on polling day and continued: "If you were challenged about political interference, the response would be that this is about ensuring orderly release".
The NHS manager comes back questioning how the release of data on polling day would not be orderly and asking for more of an explanation of the difficulties releasing data that day. There is another reference to "reticence" about changing the date because of how that might be perceived.
The UKSA official points out that broadcast media are not permitted to report anything about the election on polling day and the Whitehall conventions prevent any corrections of mistakes by journalists. NHS England then decides to announce a 24 hour delay in publication till June 9th and puts out a statement saying the decision was taken on the recommendation of the National Statistician, UK Statistics Authority.
---
The figures, which came out on June 9th, revealed a slight improvement in A&E performance (patients seen within four hours), but also the highest number of patients waiting longer than 18 weeks for routine surgery since September 2008.
The postponed publication will not warrant a mention in the history books and in the hurly burly of the election campaign the decision did not generate much of a political row beyond social media. But the email exchange lifts a lid on the world of politics and data. It raises questions about whether the data should have been brought forward one day instead of delayed - and whether snap general elections should derail planned data releases.
All this comes a short time after NHS England quietly changed the timing of future data. In 2015, the organisation controversially moved from publishing weekly A&E waiting time figures to monthly. The logic given was that this would be in line with other statistics, such as waits for routine surgery. The result was a delay of six weeks so, for example, the key January A&E data was not published till March.
A leak of internal NHS A&E data to the BBC's Faye Kirkland in January resulted in the intervention of the UK Statistics Authority. NHS England was criticised for circulating weekly data inside the organisation but delaying official publication for six weeks. The organisation has now decided to cut the delay till two weeks so, for example, from August this year, A&E data for July will be published.
Official statistics allow patients and the media to assess the performance of the NHS. Delays are not in anyone's interest. Recent revelations suggest that the timing of these stats has not been as straightforward as it might have been.