Have your say: Mental health and the workplace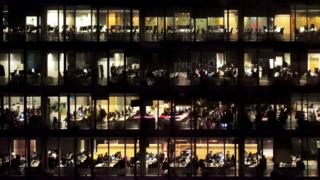 Many people are unhappy to discuss our mental health at work. Why?
If you've suffered mental health difficulties we would like to hear from you.
Do you feel you can be open and honest about your mental health needs in the workplace or do you feel it is something you have to hide?
Perhaps you have asked your employer for time off work because you thought your mental health would benefit from it. How did your boss or colleagues respond?
If you've never discussed these issues at work, what's stopping you? What changes would you like to see in your workplace that would allow you to be more open?
If you're interested in contributing to our coverage, here is what you need to do:
Email us with your views and experiences at haveyoursay@bbc.co.uk. Please include in the message your name, contact details, and age.
You can also get in touch in the following ways: