Did the NHS avert disaster this winter?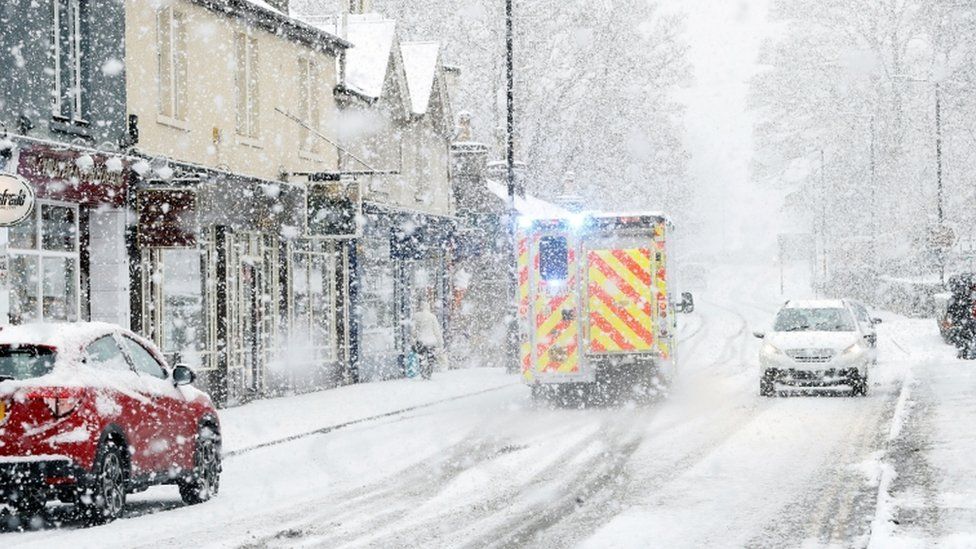 Cast your mind back to the first week of the year and it looked like the NHS was heading for Armageddon.
Ambulances were queuing outside A&E units unable to handover their patients, trolleys were stacking up in corridors and there was hardly a bed free anywhere.
Just five weeks on and it looks as if the ship has been steadied.
On Thursday, NHS bosses were heralding the improvement in performance seen during January.
Is this true? Yes. But as with all statistics it depends which ones you choose and how you present them.
The flagship target for A&E is the four-hour waiting time target. During January 85.3% of patients were seen in four hours, up from the 85.1% recorded in December.
But does this represent a success? The target, after all, is 95% and has now been missed for 30 months in a row.
There are plenty in the health service - particularly those in the corridors of power - who argue it does, pointing out the health service has one of the toughest A&E targets in the world.
Performance this winter is on a par with the last one. This has come despite rising numbers of people coming to A&E - and more of those needing to be admitted on to wards amid the worst flu season since 2011.
This deserves recognition especially at a time when money is so tight. Talking to doctors, nurses and managers this winter, it is clear more work than ever has gone into planning.
There are now closer relationships between council care teams and hospitals, helping ensure frailer, older patients can be discharged back into the community when they are medically ready.
Placing GPs in A&Es - a government initiative which has been funded this winter - has also helped as they have been able to deal with some of the more minor cases.
This has meant that the rise in patients coming to A&E - up 5% this January compared with the previous one - has been absorbed without any deterioration in performance.
But you have to ask at what cost? Routine treatments, including hip and knee replacements, have been cancelled en masse. The figures for those are not yet available, but it is likely the waiting list has grown substantially.
And none of this gets away from the fact it has still been incredibly difficult. You only need to watch this video of Scarborough A&E doctor Dr Adrian Harrop close to tears to realise that staff feel they are being pushed too far.
NHS England's A&E supremo Keith Willett has said he hasn't experienced anything like this since the 1990s.
And what about the impact on patients?
What is clear is that no matter what measure you look at, the NHS is in a worse state than it has been for quite some time.
In terms of A&E waits, this winter and last winter have seen a marked deterioration in performance compared with the previous two. In fact, nothing like this has been seen since the four-hour target was introduced in 2004.
Those working on the front line are pretty unanimous about what has caused this - a lack of money. Since 2010 health has been getting between 1% to 2% extra a year once inflation is taken into account. That compares with the more than 4% it has traditionally received.
It is by far the tightest period of funding the NHS has ever experienced - and at the moment there is little sign that will end.
In July the NHS turns 70. It will be a time for celebration, but also concern.