Cancer drugs could treat rare blood-vessel disorder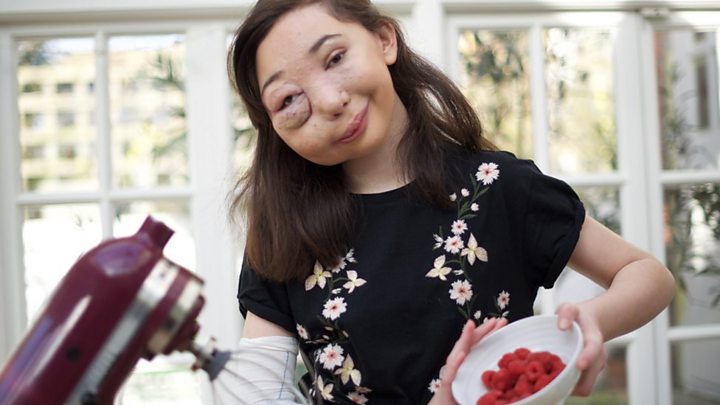 Researchers have found the genetic cause of a blood-vessel disorder that can cause deadly bleeds and stroke.
Scientists at University College London Institute of Child Health and Great Ormond Street Hospital (GOSH) who led the study, called it an "enormous step" towards understanding and treating arteriovenous malformation (AVM).
And they now believe targeted cancer drugs may be able to treat it.
AVM, which usually worsens over time, can cause swelling and disfigurement.
An AVM is an abnormal collection of blood vessels where high-pressure arterial blood feeds directly into low-pressure veins.
Teams in London, Edinburgh and Cambridge, collaborated on the research, published in the Journal of Clinical Investigation.
The researchers took biopsies from 160 children with blood vessel disorders including AVMs and sequenced the DNA in the affected tissue.
They found four faulty genes that could trigger the condition, all involved in the signalling pathway between cell surface receptors and the nucleus.
The same gene mutations are also involved in the growth of many cancers.
There are several licensed cancer drugs that target the faulty RAS-MAPK pathway.
The discovery means doctors now have the potential to treat AVMs with cancer drugs.
Dr Veronica Kinsler, consultant paediatric dermatologist at Great Ormond Street Hospital, and Wellcome Trust fellow at UCL, led the research.
She told me: "This is an enormous step for us. Discovering the genetic causes of AVMs in individual patients means we are now able to suggest treatments which could potentially slow, stop or perhaps even reverse the growth of this condition in the longer term."
One of the patients involved in the research is Nikki Christou, 13.
She has an AVM on the right side of her face and skull and can have a severe bleed at any time.
Nikki told me: "It can be very scary as the blood not only comes out of my nose but can flow down my throat and mouth and if it is really bad comes out of my tear ducts as well so I cry blood instead of water.
"I can become light-headed, and when the severe bleeds happen I need an ambulance."
Nikki has had 30 operations and hundreds of outpatient appointments.
Her family set up the Butterfly AVM Charity and, along with the Wellcome Trust, were key funders for the research project.
As a result of the findings, Nikki is now one of two patients taking a cancer treatment that targets the gene mutation in her AVM.
Nikki has been taking the once-daily tablet for more than six months.
A recent MRI scan suggested that her AVM had not worsened, but it will be more than a year before doctors know whether the treatment is effective.
A clinical trial of the targeted cancer drugs is planned.
Nikki has her own YouTube channel - Nikki Lilly, with 300,000 subscribers, and won CBBC's Junior Bake Off in 2016.
She has also interviewed the prime minister.
She says her key message is "don't judge a book by its cover, it's what's on the inside that counts - people's personality and heart not the way they look".
Follow Fergus on Twitter.