Review ordered into epilepsy drug, vaginal mesh and Primodos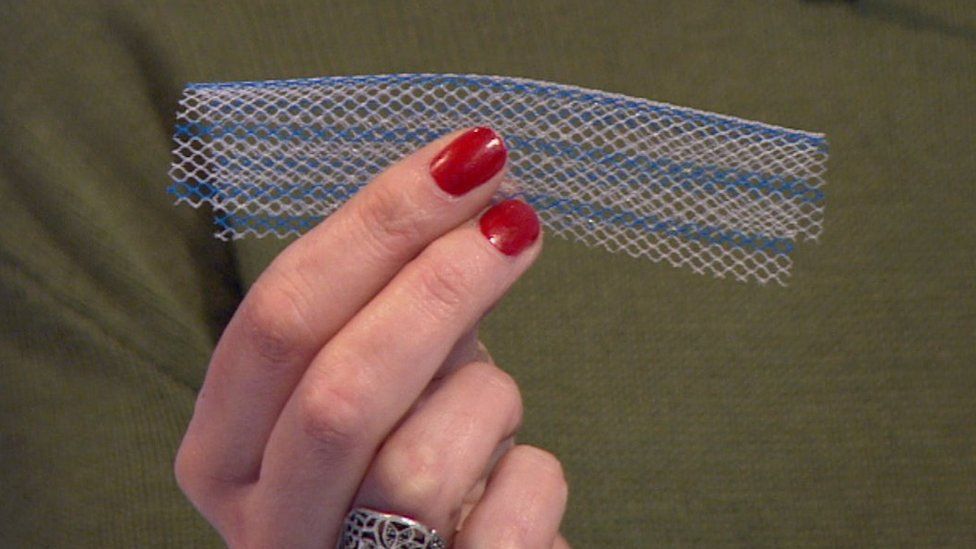 The government has ordered a review into how UK authorities responded to concerns over three major medical problems.
Baroness Julia Cumberlege has been asked to look at the pregnancy test Primodos, vaginal mesh implants and epilepsy drug sodium valproate cases.
All three have been in the news in recent months with campaigners unhappy at the official response to each.
There could even be public inquiries if they are felt necessary.
The move was announced by Theresa May at Prime Minister's Questions.
Afterwards, Health Secretary Jeremy Hunt said: "We must acknowledge that the response to these issues from those in position of authority has not always been good enough.
"Sometimes the reaction has felt overly focused on defending the status quo rather than addressing the needs of patients."
The government has already agreed to carry out a full audit of how many women in England have suffered complications as a result of vaginal mesh implants, while a European review is examining whether warnings about risks to unborn babies from the mother's use of sodium valproate are strong enough.
And last year, after carrying out an inquiry, the Commission on Human Medicines said the evidence did not support a "causal link" between use of Primodos and birth defects and miscarriages.
This new review will not repeat the work done previously.
Instead, it will look at:
The robustness and speed of the authorities' responses
Whether regulators did enough to engage those affected to ensure their concerns were escalated and acted upon
Whether there needs to be an independent system - even a public inquiry - into any of the cases
What are these cases about?
Primodos: The hormonal pregnancy test was used in Britain between 1953 and 1975. It worked by triggering a period if a woman was not pregnant.
Before that, pregnancy tests required complicated blood tests.
It is estimated that more than one million women used the drug to test for pregnancies.
Campaigners claim it caused birth defects in their children, such as blindness, deafness, spina bifida and heart and limb defects, as well as cleft palates.
Valproate: It is considered an effective treatment for epilepsy, bipolar disorders and migraine and has been used in the UK since the 1970s.
Instructions for doctors - and, more recently, patient leaflets - say it should not be used during pregnancy unless there is no safer alternative and only after a careful discussion of the risks.
Babies exposed to valproate medicines in the womb have a 10% chance of developing physical abnormalities and a 40% chance of developing cognitive problems, such as learning disabilities and autism.
Parents who have had babies born with disabilities say they were not sufficiently warned about the risks.
Vaginal mesh implants: These are used to hold up pelvic organs to treat incontinence and prolapse.
It is estimated more than 100,000 UK women have had a mesh fitted.
But there have been reports of the implants cutting into the vagina and women being left in permanent pain, unable to walk, work or have sex.
More than 800 women are taking legal action against the NHS and mesh manufacturers.
Related Internet Links
The BBC is not responsible for the content of external sites.