Government publishes key vaccine report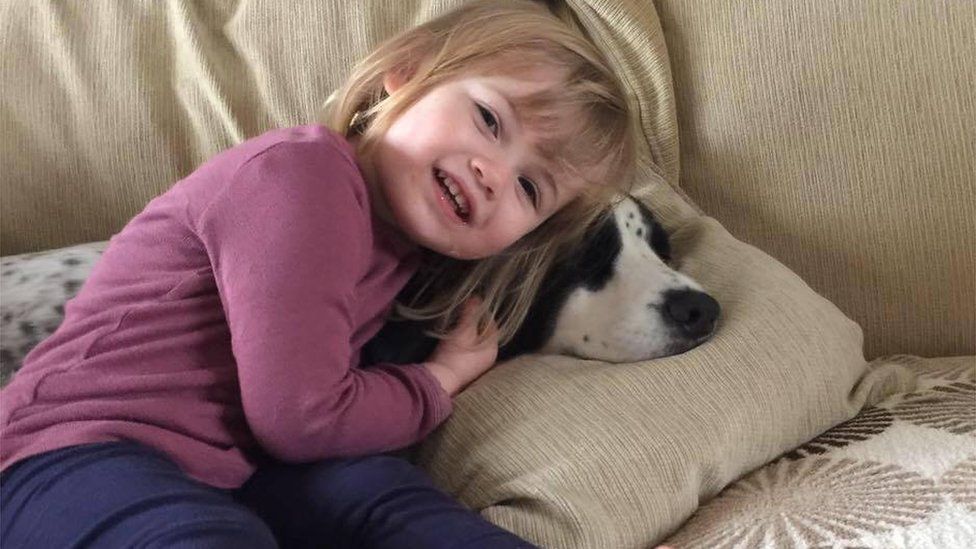 A long-awaited report into how the government makes decisions about which vaccines to fund has been published.
It follows calls for greater transparency about why a vaccine to protect children against meningitis B was not made more widely available.
Two-year-old Faye Burdett died in 2016 - she was too old to have the vaccine.
An 820,000-signature petition calling for all children to be vaccinated was then submitted, - but the idea was rejected as "not cost effective".
One of the recommendations in the report is lowering the cost-effectiveness threshold for immunisation, potentially making it harder for new vaccines to be approved at current prices.
Health Minister Steven Brine was due to face questions from MPs on Tuesday over why the report into the cost-effectiveness of immunisations - promised by the end of 2016 - still had not been published.
Analysis - James Gallagher, health and science correspondent
The concern is that the proposals could put some current campaigns into question and make it harder for new ones to be set up.
That is certainly not what more than 800,000 people signed the Men B petition for.
Lowering the cost effectiveness threshold (economic speak for wanting more bang for your buck) will make it harder to justify paying for some expensive vaccines.
But other measures will make it easier.
At the moment the health benefits of vaccines, which are seen years later, are not given the same economic weight as drugs (such as in cancer) that deliver results immediately. Moves to cut this "discounting" of the benefits of vaccines would make it easier to fund them.
As would changing the rules to assess the effectiveness of a vaccine over the lifetime of a patient.
What the sum total of all these recommendations would mean is far from clear.
Commenting on the publication, Helen Jones, who chairs the Petitions Committee, said: "Since 2016, the Petitions and Health Committees have been urging the government to publish this report - so we are pleased that it has finally done so.
"It is, however, regrettable that the government has taken so long to act, when decisions about vaccines could save children's lives.
"Charities and campaigners, including families who have lost children to meningitis, have been left waiting for this report for far too long."
Ms Jones said: "The government must now listen to the voices of survivors and bereaved families."
Faye's parents, Jenny and Neil Burdett, have said they "remain disappointed and frustrated that the government deemed the protection of vulnerable children as 'not cost effective'.
"We had hoped our collective voices would be heard and changes made," they said.
"We are disgusted with the health department for the way they have treated one of the biggest petitions to date."
They made public photos of Faye in hospital to raise awareness of the bacterial infection.
And the petition the images featured in became the most popular petition in parliamentary history. It is now the third largest.
Meningitis Research Foundation chief executive Vinny Smith, said: "Two years is too long, but we are pleased to see a public consultation on the report which has finally been published.
"We are taking time to review the report in full but are concerned that some recommendations would be detrimental to future vaccines and could reduce our chances of preventing serious and fatal illnesses."
Meningitis B is a bacterial infection that most often affects children younger than one
Since 2015, children under 12 months have been offered the vaccination
There are about 1,200 meningitis B cases each year in the UK
Symptoms include a high fever with cold hands and feet, confusion, vomiting and headaches
But a recent study warns fever might not be present and to look out for poor feeding, lethargy and irritability too
With early diagnosis and antibiotic treatment, most people will make a full recovery
It is fatal in one in 10 cases
About one in four of those who survive is left with long-term problems, such as amputation, deafness, epilepsy and learning difficulties
Related Internet Links
The BBC is not responsible for the content of external sites.