Boots owner denies overcharging NHS for cancer mouthwash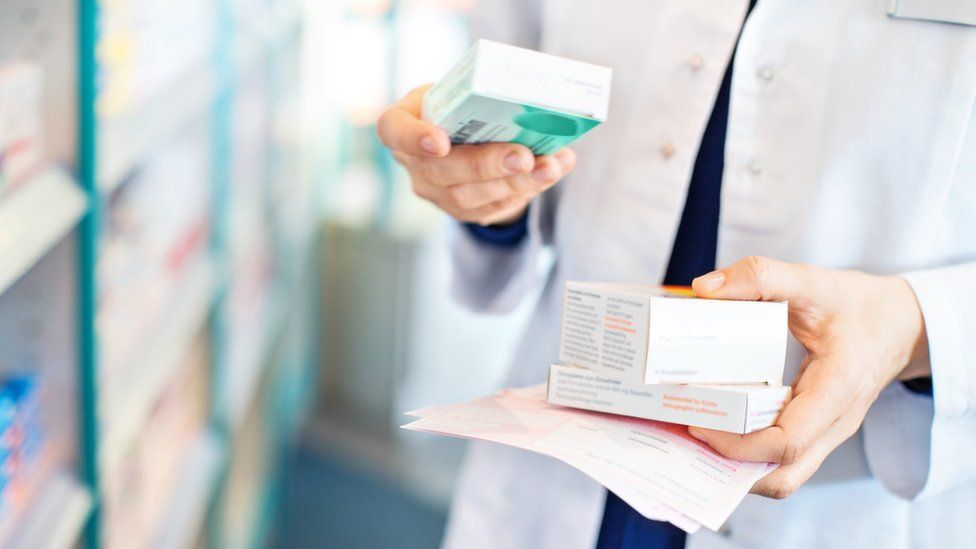 The owner of Boots has rejected claims it overcharged the NHS for a mouthwash used by cancer patients.
An investigation by the Times newspaper said the high street chemist charged the NHS £3,220 for the medicinal mouthwash, which can cost £93.
Walgreens Boots Alliance said its businesses complied with the law.
NHS England said pharmacies should seek to secure best value, while ministers have asked the Competition and Markets Authority to consider investigating.
The mouthwash - used by patients with sores caused by chemotherapy - is among a group of drugs known as specials.
Specials are unlicensed medicines for non-standard treatments.
The Times claims Boots has benefitted from a legal loophole that allows suppliers to set their own prices for these drugs.
The paper says the mouthwash was ordered from Alliance Healthcare - a supplier owned by Boots' parent company.
From 2013-2017, the paper says Boots charged £3,219 to supply three 200ml bottles, then £3,220 for the same amount, £1,843 for an 800ml treatment, £1,989.12 for 800ml and £6,374.25 for 2,600ml.
Meanwhile in 2016, a pharmacy in West Sussex charged £31.14 for one 200ml bottle, the equivalent of £93.42 for 600ml.
Specials are unlicensed medicines that do not have central marketing authorisation either in the UK or Europe.
They have not been assessed by the regulatory authority for safety, or efficacy in the same way as licensed medicines.
They are manufactured, imported or distributed to meet the needs of an individual patient.
They are only supposed to be prescribed when there is no alternative licensed medicine available.
More than 75,000 different formulations of specials are prescribed each year.
They make up about 1% of all prescriptions.
Walgreens Boots Alliance has not disputed the figures, but says it has not over-charged the health service.
The company said the bespoke nature of specials - often ordered at short notice - results in the final cost.
"We firmly reject accusations of overcharging the NHS," a Walgreens Boots Alliance spokesperson said.
"Our senior company leaders have already recently met with officials from the Department of Health to discuss the specials products."
The statement added that specials make up "an extremely small proportion of the total items dispensed in the UK".
The Times reports that specials cost the health service about £75m a year. The NHS in England spends around £16bn a year on drugs.
Health minister Steve Brine said the public would take "an extremely dim view of any company found to be exploiting our NHS and patients".
"Where there is evidence of collusion between pharmacies and suppliers, swift action will be taken to claw back funds and penalise offenders," he added.
The newspaper also reported that the NHS had paid various pharmacies £2,645 for basic sleeping pills that can cost £1 and £3,200 for arthritis painkillers that have been charged at less than £1 per pack.
An NHS England spokesperson said: "Local GP groups are right to clamp down on situations where a company is attempting to rip off patients and taxpayers. Any company that does so should get the full force of civil and where appropriate criminal enforcement."