Young women 'not having enjoyable sex'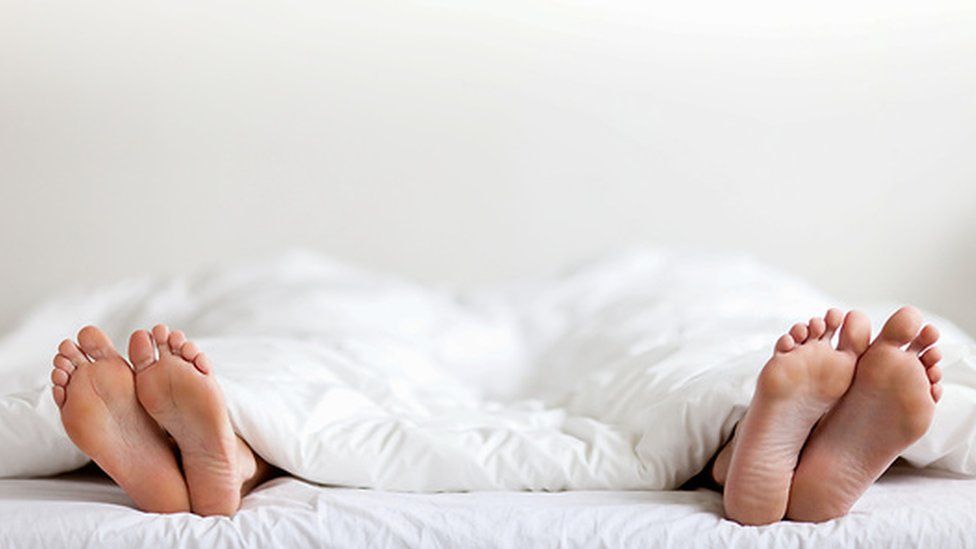 Almost half of women aged 25-34 do not have an enjoyable sex life, a survey by Public Health England suggests.
About 7,000 women over the age of 16 responded to the first poll of its kind launched by the health body to guide future policy on reproductive health.
Sexual satisfaction appeared to increase with age - less than a third of women aged 55-64 reported a lack of enjoyable sex in the past 12 months.
Avoiding an unwanted pregnancy was the women's biggest concern overall.
Managing painful, heavy periods was the third most common reproductive worry, while having an enjoyable sex life was second.
Going for reproductive health screening, including smear tests, was fourth, "Other" reproductive health symptoms was fifth. And difficulty getting pregnant was sixth.
Catching a sexually transmitted disease was seventh on the list.
Different issues took on relatively greater or lesser importance at different stages of a woman's life.
The women who responded were aged 16 and older and living in England. Around 65% of the women reported having sex in the last month. A further 12% had had sex in the previous three months.
Most women who were sexually active were using at least one method of contraception
About a third of women currently using contraception reported using a coil (intra-uterine device) or implant
Another third said they were using the pill
Condoms were also a popular but not necessarily regular choice
12% of 16- to 24 year-olds said they did not use any regular contraception, compared with 33% of 35- to 44-year-olds and 45% of 45- to 54-year-olds
About a third of the women had experienced severe reproductive health symptoms in the past 12 months, ranging from heavy menstrual bleeding to menopause, and incontinence to infertility.
In-depth interviews revealed that these symptoms often affected women's ability to carry out daily activities, yet many concealed their symptoms from work colleagues.
Embarrassment commonly acted as a barrier to accessing knowledge or support.
Angela Kilcoyne, who took part in a PHE focus group, said: "Since I was 13, I have felt embarrassed about having heavy menstrual bleeding - a health issue which has caused me debilitating pain and nausea. I worked for years in banking, which was a very male dominated environment, and I never told my managers that I was off due to horrendous period pain.
"I would have to invent reasons month after month and soldier on. Or I would dose myself up and try and get through the day best I could, then collapse when I got home. Reproductive health should be spoken about in the workplace in the same way as sickness or flu."
Dr Sue Mann, public health consultant in reproductive health, from Public Health England, said: "Enjoying a fulfilling sex life is important for women's mental and emotional wellbeing. Our data show that sexual enjoyment is a key part of good reproductive health and that while many women are reporting sexual dysfunction, many are not seeking help.
"Our research shows that there is still stigma associated with talking about reproductive health issues which is a barrier to women seeking help. This is particularly true in the workplace where many women do not feel comfortable speaking to their managers about the real reasons for needing to take time off work. We want to empower women to educate themselves about good reproductive health and to feel confident speaking about it."
Public Health England is drawing up a five-year action plan to promote women's reproductive health.
Related Internet Links
The BBC is not responsible for the content of external sites.