Sensible, family-loving teens behind pregnancy rate drop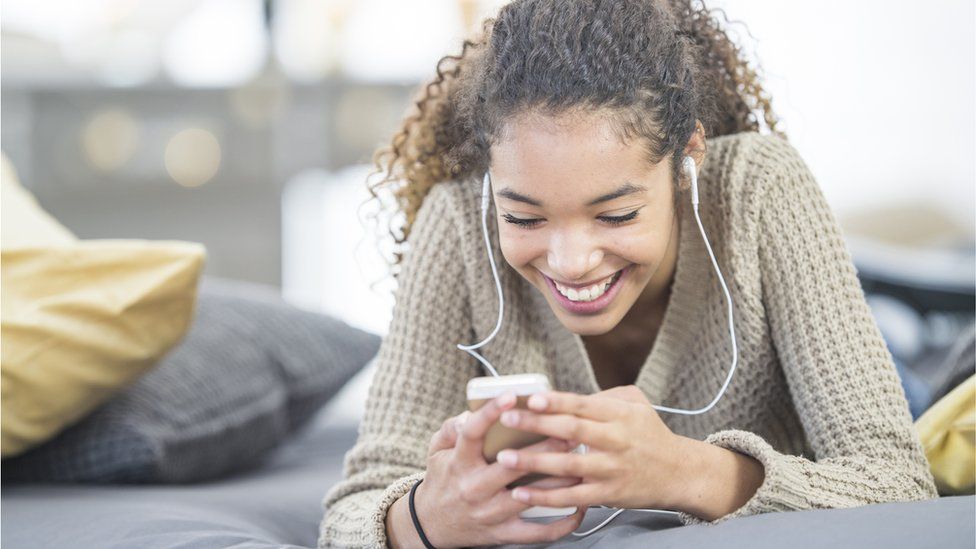 Teenagers are becoming less likely to have sex, preferring to spend time with their families and having romantic relationships online, a study suggests.
A survey of 1,000 16- to 18-year-olds also found they were drinking much less.
The British Pregnancy Advisory Service said this may explain the sharp fall in teen pregnancies in the UK since 2007.
Two-thirds of the teenagers surveyed said they had never had sex. And 24% said they had never drunk alcohol.
The BPAS report said this current generation of teenagers appeared to be more sensible, more focused on their education and future careers and wanted to avoid pregnancy.
More than 80% of those surveyed said performing well in exams or succeeding in their chosen career was a top priority, compared with 68% who said spending time with friends was a top priority.
Young people were also more likely to view time with their family as of high importance than time with their friends.
And many said work and study commitments meant organising time to see friends was difficult.
But daily diaries filled in by teenagers as part of the survey also reveal they are spending an average of almost five hours online every day for non-work or study reasons.
Less than a quarter of those surveyed spoke to their friends face to face as frequently as they spoke to them online - and 70% spoke to them online four times a week or more.
The researchers suggest young people who regularly socialise face to face with their friends or partners are more likely to be sexually active.
Teenage pregnancy rates have been dropping for 20 years across all nations of the UK after a government strategy was introduced to tackle some of the highest rates in Western Europe.
The strategy, which led to better access to contraceptive services and more sex education in schools and clinics, lasted 10 years - but rates have continued to fall, by 50% since 2007.
In 1969, the conception rate was 47 per 1,000 young women aged 15-17 - in 2016, it was just 18.9.
The BPAS survey found attitudes had also changed - four out of five young people felt there was now a stigma attached to becoming a teenage parent and young women no longer expected to be supported by the state or their family if they became pregnant.
Most said they always or usually used contraception when having sex, although 14% said they "rarely" or "never" did.
BPAS head of policy research Katherine O'Brien said the government's plan for mandatory relationships and sex education in schools from September 2019 could bring down teenage conception rates even further if it was comprehensive enough.
She said: "Our research reveals that this is a generation who are focused on their education, aware of economic challenges but determined to succeed regardless and many of whom enjoy time with their families as much as with partners and friends.
"They seem to place significant value on responsibility and maturity, particularly when it comes to alcohol consumption and sex.
"We believe that young people themselves are making different choices about the way they live their lives."
However, Royal College of Obstetricians and Gynaecologists president Prof Lesley Regan said strong regional variations in teenage pregnancy still existed.
It was disappointing that "a significant proportion of young people are not receiving a high-quality of sex and relationships education", she said.
And cuts to local public health budgets were making it difficult for some young people to access contraceptive services.
She called on the government to ensure the needs of young people were met "as a matter of urgency".
Related Internet Links
The BBC is not responsible for the content of external sites.