'Dangerous complacency' to global HIV epidemic risks resurgence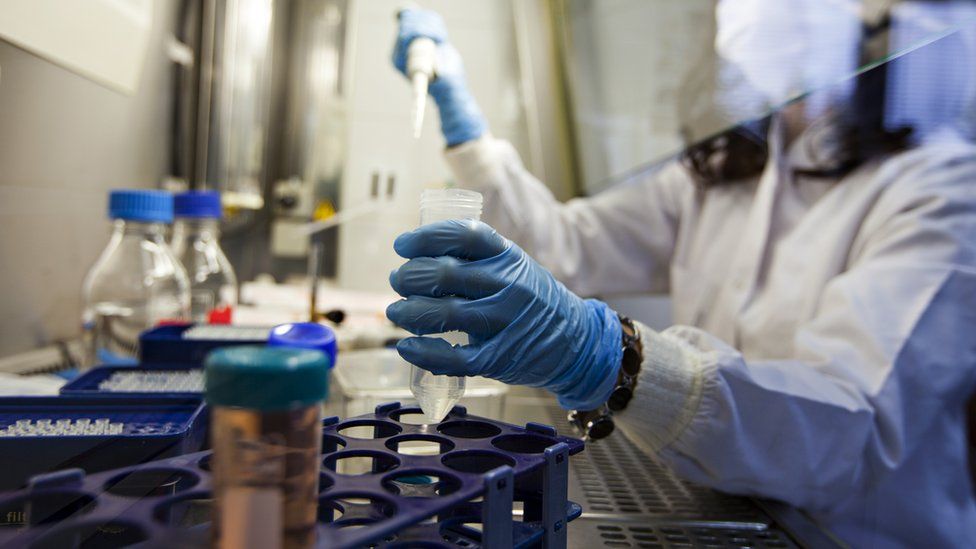 A "dangerous complacency" in the response to the global HIV pandemic is risking a resurgence of the disease, according to a report.
Experts said a stalling of HIV funding in recent years was endangering efforts to control the illness.
As things stand, the world is no longer on course to end the pandemic by 2030 - a target agreed by UN member states, say experts in The Lancet.
They call for urgent changes in how the disease is treated and controlled.
'Situation has stagnated'
About 37 million people worldwide live with HIV or Aids. And there are an estimated 1.8 million new cases every year.
New cases of HIV/Aids have been falling in recent years.
But the Lancet Commission said the fall was happening too slowly to reach the UNAids target of 500,000 new infections by 2020.
While HIV rates were falling overall, they remained persistent in marginalised groups, younger people - particularly women - and in developing countries, all of whom were less likely to access treatment, the commission said.
Experts said HIV funding had remained flat in recent years, at about £14.7bn - roughly £5.4bn short of the estimated amount needed to achieve the UNAids targets.
Dr Linda-Gail Bekker, president of the International Aids Society and professor at University of Cape Town, South Africa, said: "Despite the remarkable progress of the HIV response, the situation has stagnated in the past decade.
"Reinvigorating this work will be demanding - but the future health and wellbeing of millions of people require that we meet this challenge."
The Lancet Commission also called for more collaboration between health professionals and for HIV treatment to become better incorporated into other areas of healthcare.
This would mean an end to HIV "exceptionalism", where specific funding and services have been provided for HIV alone, and could include combining HIV screening with screening for other non-communicable diseases such as diabetes and high blood pressure.
In India, for example, if HIV testing and treatments were combined with those for syphilis among women sex workers and gay men it could reduce the number of new HIV cases at a national-level by 7% between 2018 and 2028, the report estimated.
"Health systems must be designed to meet the needs of the people they serve, including having the capacity to address multiple health problems simultaneously," Prof Chris Beyrer said.
"No-one can be left behind in our efforts to achieve sustainable health."