'Higher levels of PTSD among veterans', says study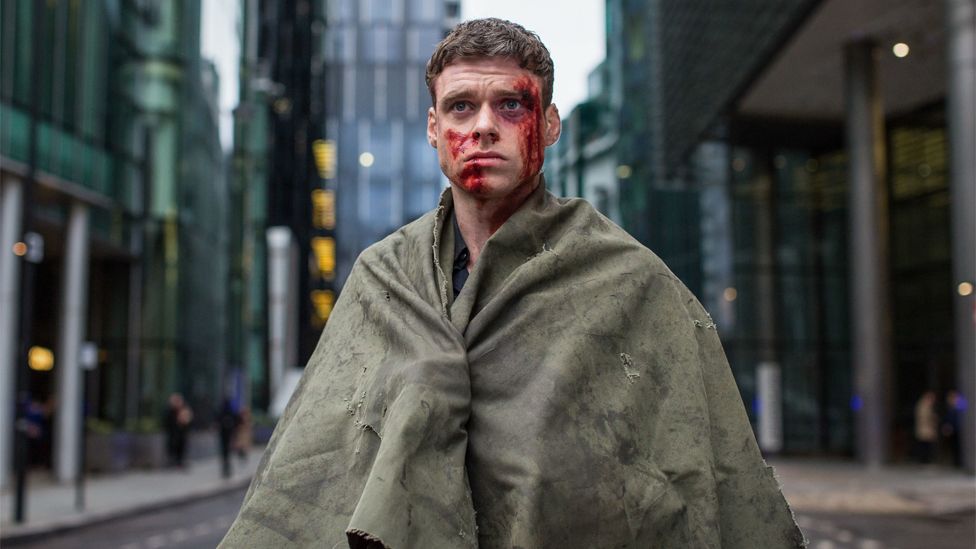 Post-traumatic stress disorder of serving Army personnel and military veterans has increased in the last 10 years, a new study suggests.
Most sufferers were veterans who saw active combat; 17% reported symptoms of probable PTSD.
Experts said the delayed onset of the illness, and the loss of support when leaving the army, were probable causes.
And more veterans are seeking treatment, as awareness of PTSD has increased.
The study of nearly 9,000 of the military, by King's College London, is published in the British Journal of Psychiatry. It shows that PTSD in the military increased from 4% in 2004-5 to 6% in 2014-16.
Among veterans deployed in a combat role to Iraq or Afghanistan, 17% reported symptoms suggesting probable PTSD, compared to 6% deployed in support roles such as doctors and aircrew.
Lead author Dr Sharon Stevelink, from the Institute of Psychology, Psychiatry & Neuroscience (IoPPN) at King's College, said: "For the first time we have identified that the risk of PTSD for veterans deployed in conflicts was substantially higher than the risk for those still serving.
"While the increase among veterans is a concern, not every veteran has been deployed and in general only about one in three would have been in a combat role."
The findings are from the third phase of a major study which has been running since 2003.
The latest phase of the study surveyed participants between 2014 and 2016. 62% of them had deployed to Iraq or Afghanistan, and the average age was 40.
The study also found that common mental health disorders - like anxiety and depression - had remained largely static at 22%.
Alcohol misuse remained a common problem, but fell from 15% to 10%.
Leaving the army 'can be hard'
Explaining the high figures among veterans, Prof Nicola Fear from the IoPPN, pointed out that people with mental health issues are more likely to leave the Army. The act of leaving, with the corresponding loss of social support, can also trigger conditions.
"We know that individuals who experience mental health issues are more likely to leave the armed forces.
"We also know that the transition of leaving the armed forces can introduce stresses. You may need to find somewhere to live, you may need to find a job."
There is also far greater awareness of PTSD and mental health issues generally, popularised by dramas like BBC TV's Bodyguard, and many veterans feel more comfortable talking about their condition.
PTSD affects between 4-5% of the UK population, with the highest rate of 12% among women between 16-24 years old. Victims of sexual assault have the highest rates of PTSD.
Being caught up in a traumatic event that is overwhelming, frightening and life-threatening can lead to PTSD
The symptoms usually start within a few weeks of the trauma, but they can start later
After the traumatic event people can feel grief-stricken, depressed, anxious, guilty and angry
People may have flashbacks and nightmares
People may be 'on guard' - staying alert all the time
Physical symptoms can be aches and pains, diarrhoea, irregular heartbeats, headaches, feelings of panic and fear, depression
People may start drinking too much alcohol or using drugs (including painkillers).
Source: Royal College of Psychiatrists
Prof Simon Wessely, Regius Professor of Psychiatry at King's College London, pointed out that treatments have improved and there's less stigma attached.
"It used to take people maybe 10-13 years to come forward for treatment, now that's down to around 2-3 years," he said.
"There's been a huge investment in treatment, with many more services available.
"When people leave they can lose the social network that the Army provides. Support from family and friends can be crucial."
Professor Wendy Burn, President of the Royal College of Psychiatrists, said: "It is vital that we meet the growing demand for military and veteran mental health services so that those who serve their country can easily access care."
Dr Walter Busuttil, medical director at the charity Combat Stress, said more and more veterans were asking for support.
"In the last decade, the number of veterans seeking help from our charity, particularly from those who served in Afghanistan and Iraq, has increased by 97% with more than 2,000 new veterans now coming to us each year."
He said the charity's programme for treating PTSD was at risk from lack of funding.