Epilepsy: Calls for 'critical' funding to save lives
By David Lumb
BBC News, Oxford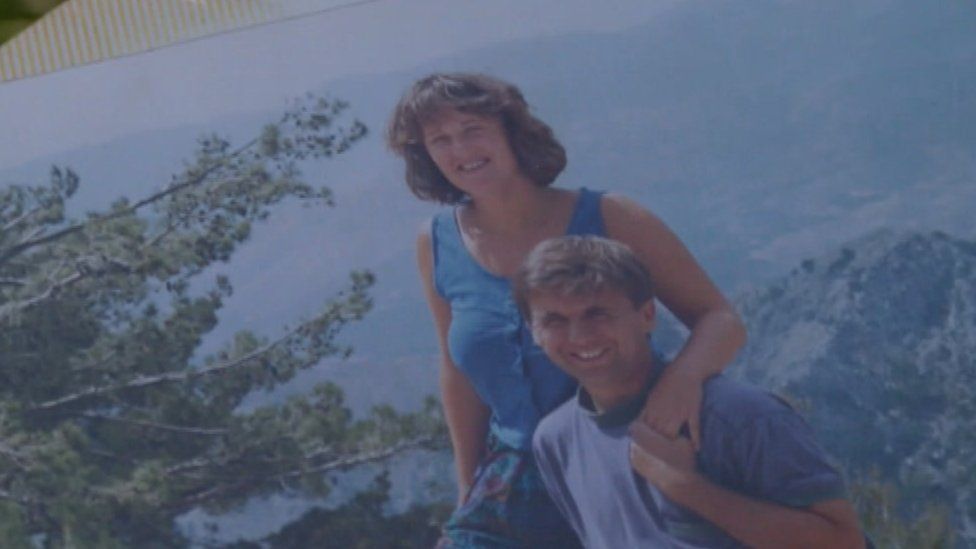 Hundreds of people with epilepsy are dying every year because "critical" checks are not taking place, campaigners have warned.
GPs used to receive money for achieving specific targets based on managing patients' epilepsy care but this was stopped in 2014.
Charity Sudep Action wants the government to commit funding so annual risk check-ups take place properly.
NHS England said GPs already carried out checks under a standard service.
On Friday, families from across the country affected by sudden unexpected death in epilepsy (Sudep) are due to meet in Oxford to put pressure on health authorities to act.
Sudep Action chief executive Jane Hanna, from Wantage, Oxfordshire, has campaigned for epilepsy to be taken more seriously since the sudden death of her 27-year-old partner, Alan Pring, in 1990.
She said: "It's something that stays with you for your whole life.
"It's very traumatic when someone very healthy just dies out of the blue. It's shocking and your world explodes."
Sudden unexpected death in epilepsy (Sudep) is when a person with epilepsy dies suddenly and prematurely and no reason for death is found
There are 1,000 epilepsy-related deaths each year in the UK and about half are Sudep
Sudep Action says 42% of deaths could be avoided with improved annual risk check-ups
But Ms Hanna said many people with epilepsy were oblivious to the risks because they were not actively encouraged to attend appointments.
And those who did attend often received a poor service because the epilepsy knowledge of many GPs was limited and there was a temptation to refer cases on to a neurologist, which may cause delay, rather than carry out a full and proper assessment.
These check-ups were "critical" and should be included in health planning, she said.
She also wants a risk-checklist introduced so the assessor can go through it at the meetings.
"After Alan's death I was told there were no standards of care for people with epilepsy and that people with epilepsy ought to find out information about their condition," she said.
"It's absolutely shocking.
"Epilepsy is a complex condition and it's certainly not something that's suggested to people with other conditions.
"I have asthma and I'm called in for a 10-minute check once a year.
"If I don't attend, I get sent a letter and I have to sign off that I don't want to attend. Epilepsy is nine times more risky than asthma.
"It deserves an equitable treatment and to be included in local planning."
Laura Marsden was diagnosed with epilepsy when she was 19.
She is aware of the advice but visits her GP, on average, every two years.
The 29-year-old, who lives near Swindon, said: "I've never really had any support from my GP.
"If you're OK and not having seizures, that's all they care about. You always feel a bit silly.
"When I have gone before and say, 'I'm here for my medical review,' all they talk about is my medication.
"It feels like a waste of time and a burden on them."
Dr Ian Minshall - a GP from Chester - said his own research showed review rates had risen from 19% to 95% when there had been a financial incentive.
He said review rates were currently about 30% and funding was a factor.
"It's not a straightforward condition and I suspect most GPs haven't got the training or the skills to meet those needs," he said.
"So when a GP is faced with a patient who's not controlled, their gut-reaction is to refer that patient to neurology."
Discussions about changes to the GP contract for 2019-20 were continuing, a Department of Health spokesman said.
A statement from NHS England said: "Those in receipt of medication for their epilepsy should receive appropriate drugs reviews, providing an opportunity for a wider check-up.
"In addition, most adults above the age of 40, including those with epilepsy, are offered a health check."