One in 400 people in England has coronavirus, tests suggest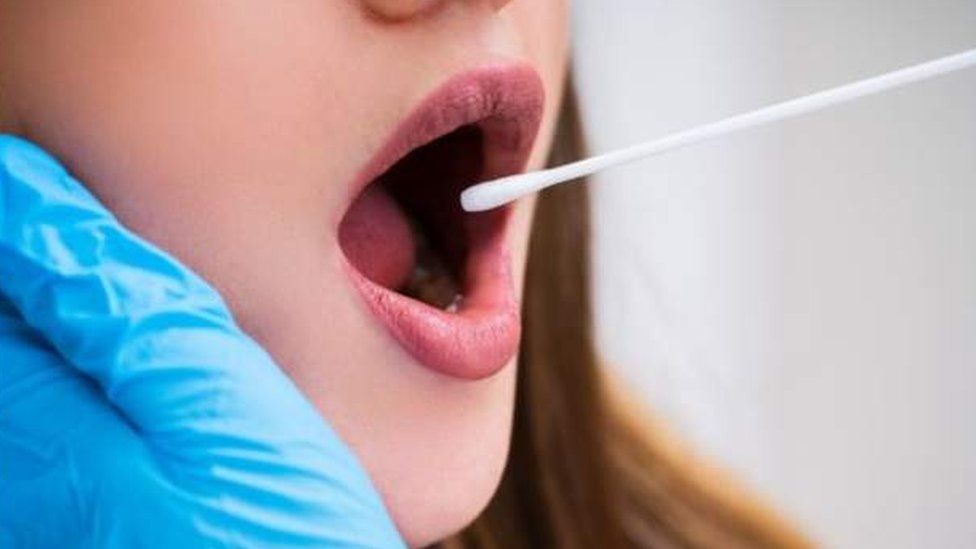 One in 400 people in England is infected with coronavirus, a survey of 11,000 people in households suggests.
They were asked to carry out swab tests over the two weeks up to 10 May.
This indicates about 148,000 people in England could be currently infected - 0.27% of the population.
And this could help ministers calculate the reproduction (R) number, or transmission rate, of the virus and whether tracking the contacts of infected people is feasible.
The study is set to expand over time to test 25,000 people in private households across all four UK nations.
Just 33 of the 11,000 people - in 30 households - tested positive in this snapshot survey.
Health or care workers in those households were several times more likely to be infected than workers in other sectors.
'Good news for me, but not enough to race out of lockdown'
This figure suggests my personal chances of catching the virus are quite low at the moment.
It may not be surprising to the experts modelling the data - but to those whose expectations have probably been set by the grim succession of headlines about record numbers of deaths and ever increasing numbers of infections, it might feel surprisingly small.
Remember, though, the best estimates are millions of people have had the coronavirus.
And this study tells us only about who has it right now - and so can pass it on.
This estimate of one in 400 people, outside of hospitals and care homes, means I'm unlikely to meet someone with the virus on a bus - but a Tube train probably has a few infected people if there is standing room only.
The figure also underlines the challenge for the government in trying to move out of lockdown.
Testing, contact tracing and isolation is currently our only tool other than social distancing to slow the spread of the virus.
But one in 400 in a country the size of England equates to 150,000 people.
Imagine trying to trace the contacts of that many.
And, of course, while the survey suggests there are 150,000 infected people out there, it doesn't tell us who they are.
It showed that more than one in four (26%) patients who died with Covid-19 in hospitals in England since 31 March had diabetes.
Of the 22,332 patients who died, 5,873 had the condition.
The breakdown came as the death toll in the UK rose by 428 to 33,614, according to daily figures released by the Department for Heath and Social Care.
The numbers also showed 126,064 tests had been carried out or posted out on Wednesday - the third time the government has reached its 100,000-a-day target.
Currently the UK only carries out antigen tests which show whether someone currently has the virus.
These will remain the core part of the government's test, track and trace strategy for containing the spread of the virus.
But a new antibody test, which aims to show if a person has already had the virus and might now have some immunity, has been approved for use in England.
Prime Minister Boris Johnson has previously said an antibody test could be a "game-changer" in efforts to control the spread of the virus.
Prof John Newton, national co-ordinator of the UK's Covid-19 testing programme, said the arrival of a test which was a "reliable marker of past infection" could help "indicate some immunity to future infection".
But he warned that "the extent to which the presence of antibodies indicates immunity remains unclear".
Scotland, Wales and Northern Ireland make their own decisions, but are likely to follow suit if England does adopt it.
Asked about the new tests at the Downing Street briefing earlier, the deputy chief medical officer for England, Professor Jonathan Van-Tam, said that he anticipated antibody tests would be "rapidly rolled out in the days and weeks to come - as soon as it is practical".
"I also anticipate that the focus will be on the national health service and on carers in the first instance," he added.