Covid deaths three times higher than flu and pneumonia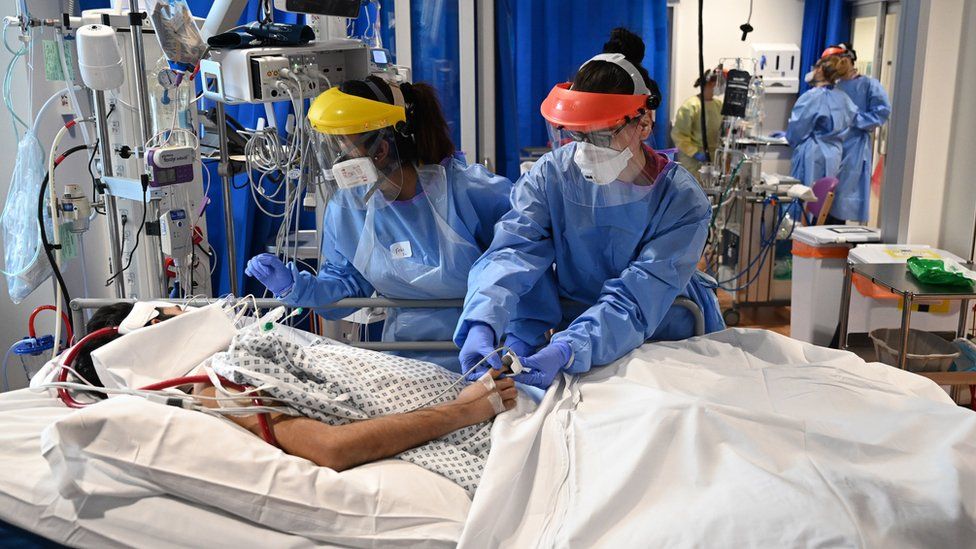 Three times as many people have died from Covid-19 than from flu and pneumonia in England and Wales this year, according to official figures.
Between January and August 2020, there were 48,168 deaths due to Covid-19 compared to 13,600 from pneumonia. Only 394 were due to flu.
The Office for National Statistics analysis looked at the underlying cause of death.
Deaths from flu have been particularly low this year.
The highest number of deaths from flu and pneumonia occurred in January, during winter, when there is usually lots of flu around.
But deaths due to Covid-19 were higher between March and June - after the epidemic started and lockdown began.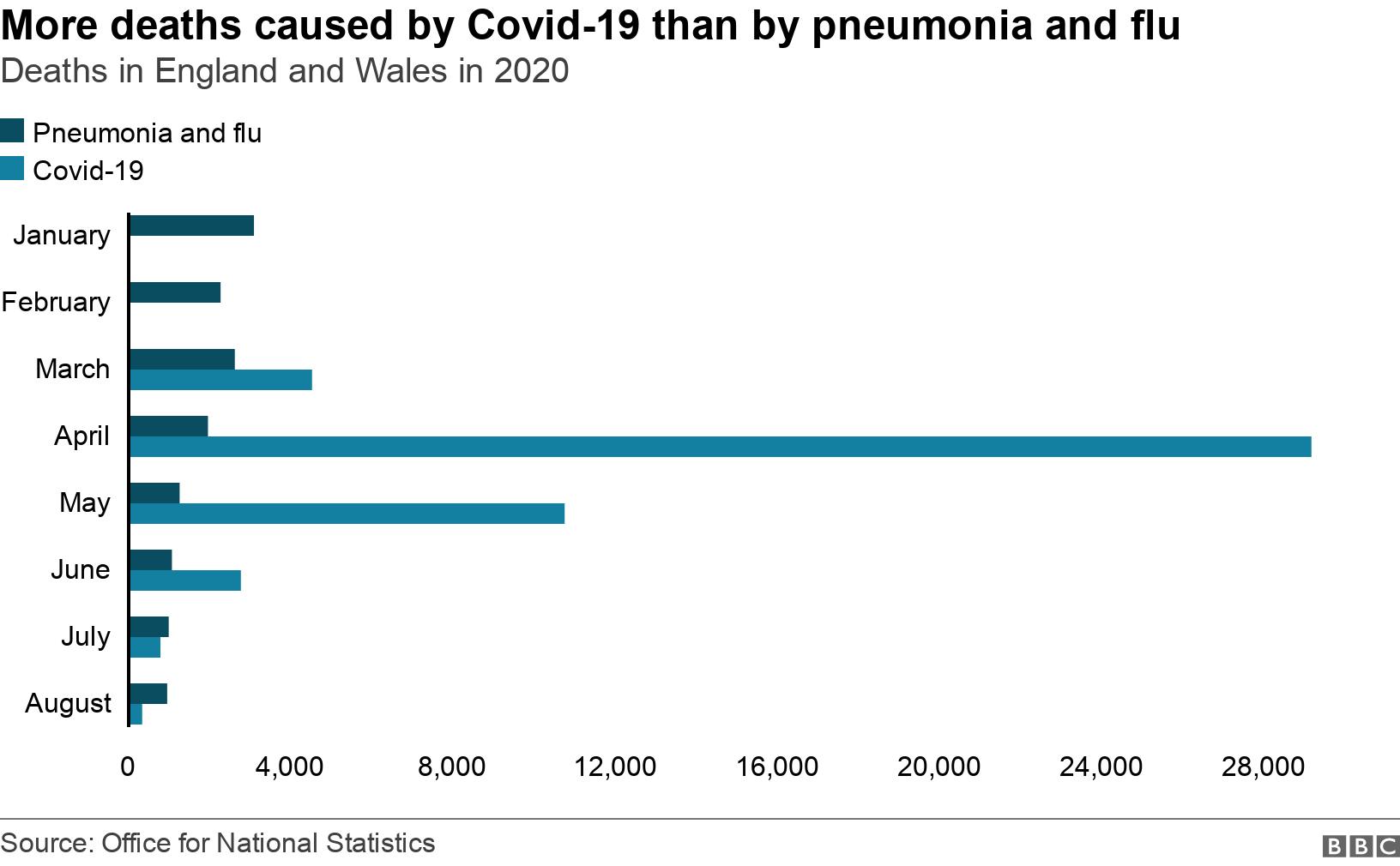 "The mortality rate for Covid-19 is also significantly higher than influenza and pneumonia rates for both 2020 and the five-year average," said Sarah Caul, from the ONS.
The figures show that Covid-19 is a bigger risk to people than flu, partly because there is a vaccine that protects those at risk against the flu strain circulating every year. The coronavirus is a brand new infection and there is, as yet, no vaccine.
Prof Rowland Kao, from the University of Edinburgh, said the much larger number of deaths from Covid "may be due to either increased numbers of infections or increased mortality amongst those infected, or both".
Some of those who died this year from Covid-19 may have died from flu in a normal year, thereby reducing the flu death figures.
Low numbers of Covid, flu and pneumonia deaths in July and August reflect low levels of all three diseases during the summer months. The latest data from Public Health England shows flu is still at very low levels. Colds are the most common respiratory virus in circulation just now.
Flu and pneumonia are often lumped together because many cases of pneumonia are actually caused by flu.
Like Covid-19, deaths from flu and pneumonia are linked to respiratory infections. The people at risk of all three conditions are similar too.
Between January and August, people dying from Covid-19 made up 12% of all deaths for that period - which was 389,835 in total.
In the same period, pneumonia was responsible for 3.5% and flu 0.1% of all deaths.
Covid-19 was the underlying cause of death in 95% of cases when flu and pneumonia were also mentioned on the death certificate.
While men were more likely to die of Covid-19, women were likely to die from pneumonia. This was true in both England and Wales.