Covid 'raises new psychiatric disorders risk'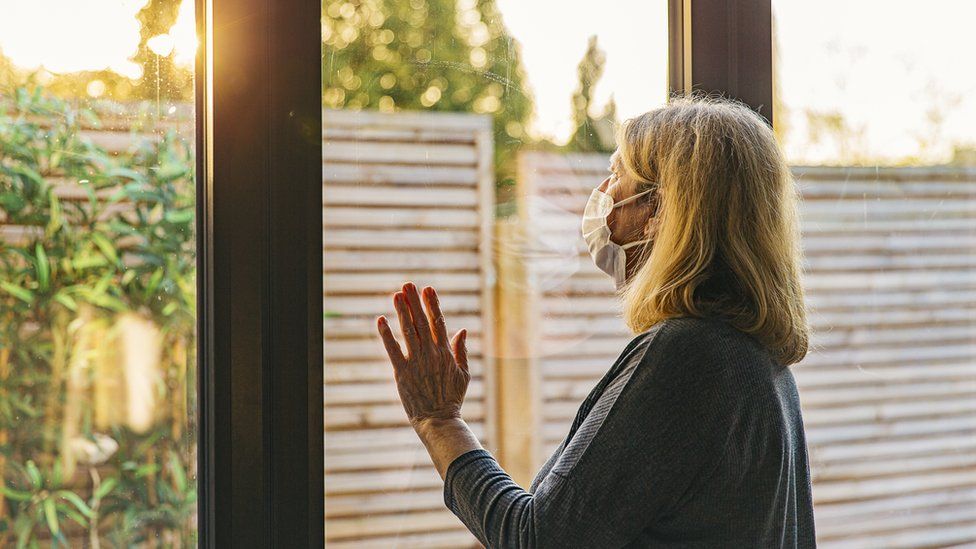 One in every 17 people who have had Covid-19 could be diagnosed with anxiety, depression or insomnia for the first time, a study of millions of US patient health records suggests.
That is about double the risk from other illnesses, the researchers say.
Unexpectedly, they also found existing psychiatric patients were 65% more likely to be diagnosed with Covid-19.
This could be linked to their physical health or drugs prescribed to treat disorders, the researchers speculated.
They should be given appropriate care, the Oxford team said.
But they stopped short of asking psychiatric patients to shield or think of themselves as extremely vulnerable.
University of Oxford psychiatry professor Paul Harrison, the lead study author, said people who had had Covid-19 "will be at greater risk of mental health problems".
Even those not admitted to hospital with Covid had a higher risk.
And the results, published in the Lancet Psychiatry, were likely to be "underestimates of the actual number of cases", although the experiences of patients in other countries could differ.
'Psychological stressors'
The researchers tracked 62,000 people with Covid for three months after diagnosis and compared them with thousands of people with other conditions, such as flu, kidney stones and broken bones.
The proportions diagnosed with a psychiatric illness were:
18% of those with Covid
13% of those with flu
12.7% of those with a fracture
Excluding those who had previously been diagnosed with a disorder and relapsed, they were:
5.8% of those with Covid
2.8% of those with flu
2.5% of those with a fracture
The most common diagnosis was anxiety, which included:
adjustment disorder
generalised anxiety disorder
post-traumatic stress disorder
Mood disorders were slightly less common.
"We urgently need research to investigate the causes and identify new treatments," Prof Harrison said.
Dr Michael Bloomfield, from University College London, said the link was probably due to "a combination of the psychological stressors associated with this particular pandemic and the physical effects of the illness".
Prof Dame Til Wykes, from the Institute of Psychiatry, Psychology and Neuroscience, at King's College London said: "The increase in mental health disorders in people who have developed Covid-19 mirrors the increases reported in the UK general population."
It was "clearly the tip of an iceberg", she added, saying many accessible forms of mental health support were needed to provide treatment for the mental health conditions.
But Jo Daniels, from the University of Bath, said further research was needed before coming to any conclusions.
"We should be aware that poorer psychological outcomes are common in those who experience physical health problems of any nature," she said.
"Being acutely or chronically unwell is simply a difficult experience."