Parents warned of 'sharp rise' in eating disorders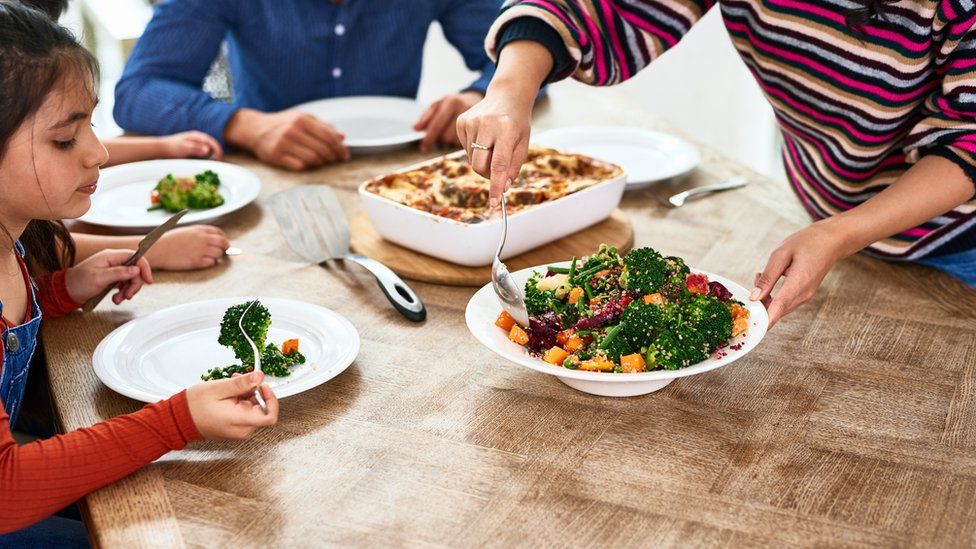 The Royal College of Paediatrics and Child Health is urging parents to look out for signs of eating disorders in children and young people.
Its snapshot survey suggests in some parts of Great Britain doctors have seen a three or four-fold increase in cases compared to last year.
Specialists say the pandemic is a major reason behind the rise.
NHS England says though record numbers are getting care for eating disorders, more will need support.
The Royal College of Paediatrics and Child Health heard from around 40 specialists working in England, Scotland and Wales who said they had seen a rise in referrals.
The organisation says many factors are involved - including isolation from friends during school closures, exam cancellations, loss of extra-curricular activities like sport, and an increased use of social media.
Fears about the virus, family finances, and students being forced to quarantine may also have contributed.
And doctors say in some cases, reduced access to face-to-face consultations may have led to young people becoming severely ill by the time they were seen.
The anecdotal reports suggest in some areas waiting lists are "completely overwhelmed" and beds "increasingly scarce."
Dr Simon Chapman, at King's College Hospital and South London and the Maudsley, said referrals since March had tripled and assessments were harder because they were done through a screen.
He added: "I've worked in eating disorders for 10 years and I have never known us to be so busy...
"I would say to any parent or teacher, if they notice anything different about their young person and are worried they may be developing an eating disorder, talk early on to the GP about their concerns or reach out to their local eating disorders service for advice."
Meanwhile, Dr Karen Street, at the Royal Devon and Exeter Hospital, said the earlier eating disorders are noticed, the better the chance people could have successful treatment.
She added: "Eating disorders begin with often quite small changes such as refusing to eat foods that were previously enjoyed.
"If you've noticed a difference in the way your child or teenager approaches food and exercise and it concerns you, talk to them about what's normal and what is not - often those with eating disorders will try to convince you all is OK but trust your instincts.
"Seek advice from your GP and from helplines and if you're still concerned, contact local eating disorder team."
Tom Quinn, of eating disorder charity, Beat, said demand for its helpline had more than doubled since February.
He added: "The increased focus on food over the Christmas period, coupled with the deluge of diet messaging in the New Year can be a toxic combination for young people at risk of an eating disorder, so it is more important than ever to be aware of the early signs and to take action quickly."
NHS Digital figures for England suggest hospital admissions for children with eating disorders have risen in all age groups over two years.
The data, obtained by the PA news agency, shows there were 21,794 admissions for eating disorders among all age groups in 2019/20 compared to 16,547 in 2017/18.
Claire Murdoch, NHS England's mental health director, said the health service was expanding care every year and continued to offer face-to-face appointments and inpatient care when needed.
She said young people also stood to benefit from recently announced rapid access to specialist NHS treatment across England.
Related Internet Links
The BBC is not responsible for the content of external sites.