Covid Brazil variant 'may spread more easily'
By Michelle Roberts
Health editor, BBC News online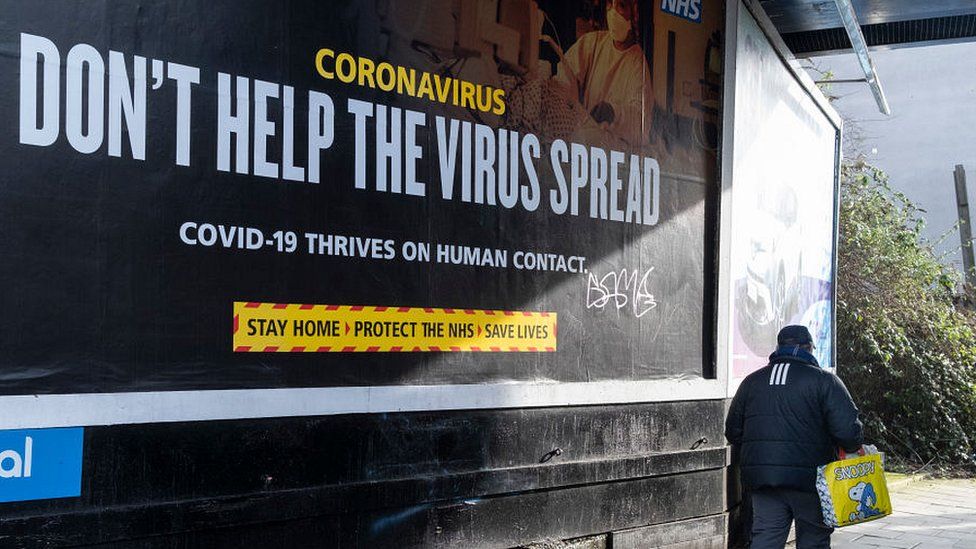 The Brazil coronavirus variant now found in the UK appears more contagious and may evade immunity provided by past infection, scientists say.
Experiences from Manaus - the Amazonian city hit hard by the P.1 variant - suggest it could be up to twice as transmissible as earlier Covid there, the first detailed study suggests.
But experts say this should not be used to predict what may happen in the UK.
Indeed, one of the lead researchers said it was unlikely P.1 would quickly take off in Britain when only six cases had been identified and these were being closely monitored.
Infectious diseases expert Prof Ester Sabino, from the University of São Paulo, Brazil, said: "You need many introductions [of a virus] to start an epidemic. Six is very few. I would say if you take care and do contact tracing, this is going to decrease."
Professor Sharon Peacock, who is director of the UK's centre leading on genetic testing of coronavirus, said: "We are taking appropriate action. These are very interesting and important findings for Brazil, but how they relate to the UK is yet to be determined."
Updating MPs on the six cases of the Brazil variant seen in the UK, Health Secretary Hancock said: "We have no information to suggest the variant has spread further."
One of the six people affected has not yet been identified, but the search has narrowed from the whole country down to 379 households in the south-east of England.
Mr Hancock said: "We're contacting each one."
The researchers have been tracking coronavirus in Brazil for nearly a year now. Manaus, like many other regions around the world, encountered a large first wave in the spring of 2020.
Lots of people were infected with the original version of the virus at that time, with blood test results suggesting as many as three-quarters of the population getting some degree of protection or immunity from this exposure.
Despite this, people in Manaus were hit badly by another wave of coronavirus in the winter.
The research team from Brazil and Imperial College London have been studying the genetic makeup of coronavirus in some of those who were infected between November and December, as well as modelling the pandemic outcomes.
They say the P.1 variant probably emerged in early November, dominated and spread quickly, and caused many reinfections.
The data is preliminary, but fits with what experts have suspected - that some of these new variants of coronavirus the world is seeing are more infectious and can evade some of the immunity people may have already built against Covid.
This raises questions about how well current vaccines, which were designed around earlier versions of the virus, might work and how countries can ease restrictions without case levels rising too high.
Work is already under way to redesign or tweak the vaccines to make them a better match for some of these new "variants of concern", although existing ones should still provide some protection, particularly against severe disease.
Updated vaccines could be ready within months, meaning the UK would have millions of doses ready to give people a booster shot before next winter to make sure the population is protected.
The priority, along with mass vaccination, is to keep cases low to reduce the chance of new and emerging variants from spreading.
Mr Hancock said: "Our current vaccines have not yet been studied against this variant and we're working to understand what impact it might have, but we do know that this variant has caused significant challenges in Brazil, so we're doing all we can to stop the spread of this new variant in the UK, to analyse its effects and to develop an updated vaccine that works on all these variants of concern and protect the progress that we've made as a nation."