Covid: The London bus trip that saved maybe a million lives
By James Gallagher
Health and science correspondent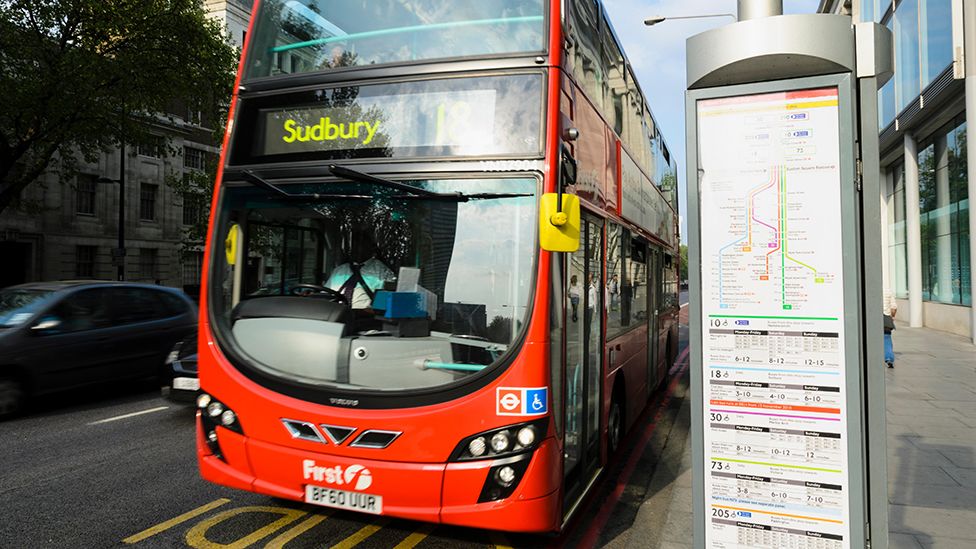 The Recovery trial was set up in March 2020 to test existing drugs on Covid patients, to see if they had an effect on the disease. The findings of the trial have saved hundreds of thousands of lives.
As the Number 18 bus wove through the London traffic, two passengers were deep in conversation. What they agreed on the pre-lockdown roads near Euston would change the course of the pandemic and possibly the future of medicine.
It would unite researchers, the NHS and 40,000 Covid patients in an endeavour uniquely suited to a national public health service. It would save the lives of hundreds of thousands of Covid patients around the world. It would create the UK's Recovery trial.
The two bus passengers were Prof Martin Landray, a doctor and designer of large-scale drug trials, and Sir Jeremy Farrar, director of the Wellcome Trust, one of the world's biggest funders of medical research - and one of the funders of Recovery.
The date was 9 March 2020. The pair were discussing the impending pandemic, the scenes coming out of Italy, which was the first country in Europe to feel the devastating impact of the virus, and the inevitability of the UK facing the same.
"What we agreed on that bus trip was that the tsunami would arrive within a couple of weeks and we had to have a trial up and running within two weeks," Prof Landray told Inside Health on BBC Radio 4.
"Nine days later the first patient was enrolled and the past year has been nothing short of extraordinary."
Two weeks earlier, Prof Landray had emailed Sir Jeremy to stress the importance of trials. In one of the most important moments of scientific matchmaking, Sir Jeremy would reply: "You'd better talk to Peter."
Alarm bells had been ringing for Prof Peter Horby since 2 January when reports of "viral pneumonia" were emerging out of Wuhan, China. To him it had all the features of Severe Acute Respiratory Syndrome (or Sars) in 2003.
"It was pretty clear to me there was a problem that could get out of control if we weren't careful," said Prof Horby, a preeminent expert in new and emerging diseases.
He had already helped establish two drug trials in Wuhan, but the lockdown there meant they did not provide any results.
Together Prof Horby and Prof Landray would form the scientific axis that would define the treatment of Covid.
They were driven by the mistakes of the past. The danger in a pandemic is everyone runs around like headless chickens with scientists and doctors acting alone, each testing different treatments in small numbers of patients; creating lots of noise, but no answers.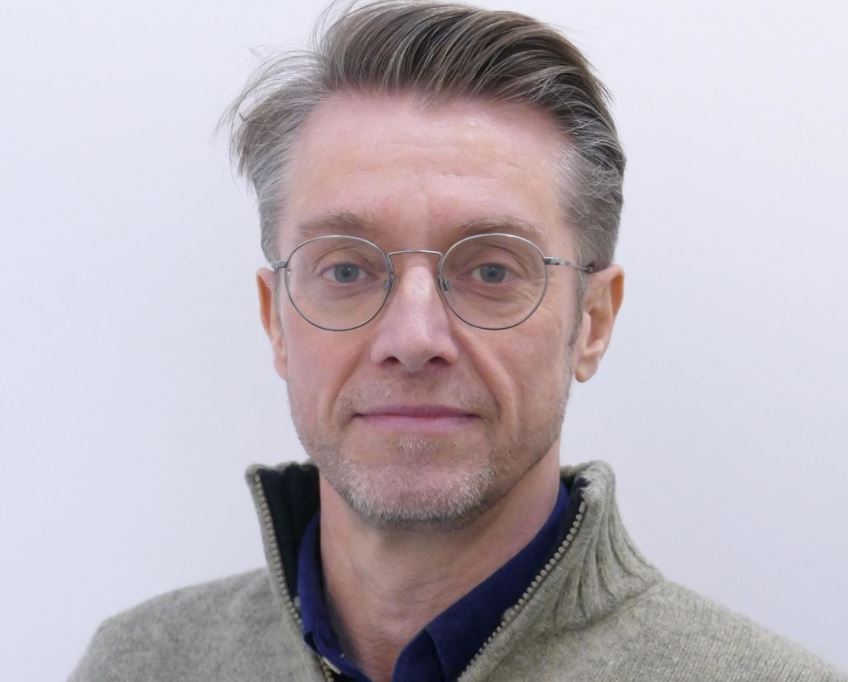 Peter Horby
It was pretty clear to me there was a problem that could get out of control if we weren't careful
The goal of Recovery - Randomised Evaluation of Covid-19 Therapy - was to deliver clarity amid the chaos.
There were four keys to Recovery's success:
It was up and running fast, in a world where trials can take more than a year to set up
It was large, involving every acute hospital and one-in-10 Covid patients in the UK, so it could even find drugs that had only a moderate benefit
Patients were randomly allocated to get either standard care or an experimental drug, so doctors could see the difference between the two
And it was simple
It stands in stark contrast to the modern clinical trial, which heaves under the weight of bureaucracy, contracts with every hospital, strict criteria about participants and a mass of work for those measuring and collecting data.
If the trial was going to succeed it needed to work on wards under intense pressure.
"The wards were heaving, clinicians were drowning with sick patients, for a clinical trial to work it cannot interfere with care," says Dr Raha West, an intensive care doctor in Buckinghamshire, who would lead the trial at her hospital.
"The Recovery trial makes it easy."
Prof Landray says they "stripped everything away" to make Recovery so basic that enrolling a patient on the trial would be almost as easy as prescribing the drug.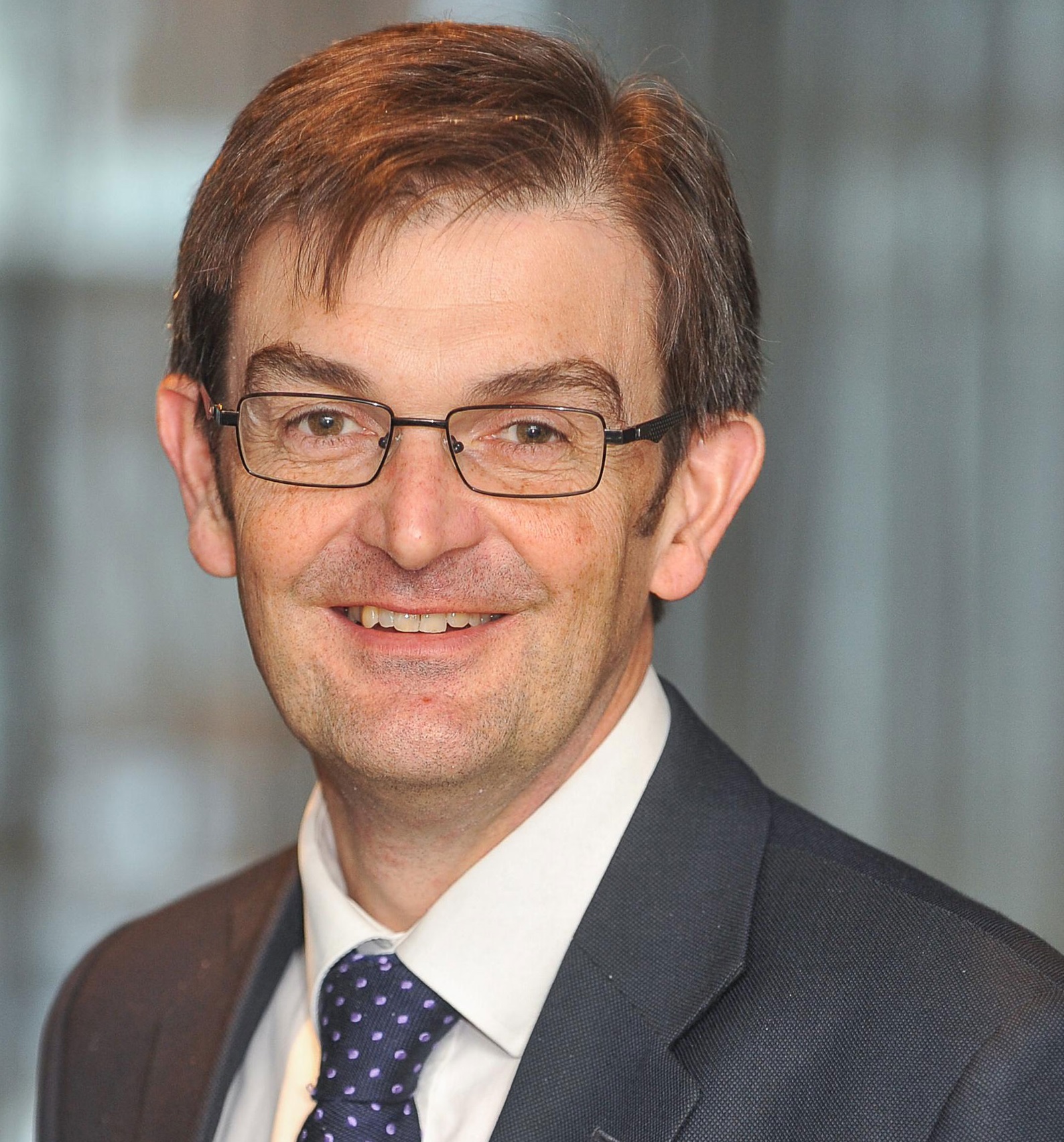 Martin Landray
I think Recovery has set a new standard for what can be delivered and not just for pandemics
One of the early challenges was deciding which drugs should be involved. Coronavirus was a new entity, an unknown with no rulebook to follow.
Prof Horby and Prof Landray selected the most promising drugs from similar diseases or the small amount of Covid research.
If the patient was happy to take part, their doctor would select on a computer which of the drugs currently on the trial were safe given their patient's medical history and the computer would decide which drugs were given.
The drug dexamethasone, an old and cheap steroid that had already been used in respiratory infections, quickly became a source of controversy. The backlash was hard and swift with the pair accused of unethical and dangerous behaviour. Dexamethasone calms the immune system and some argued that was the worst thing you could do when the body was fighting an infection.
"I've got a drawer full of letters telling me I'm killing people," Prof Horby told me. Reassuringly, he also has a drawer of "love letters and praise mail".
Every drug they tried was put on the trial because they thought there was a chance it would work. Dexamethasone was the first that did.
Just shy of 100 days after that fateful bus journey, Prof Landray and Prof Horby were preparing to tell the world. They knew they were about to change treatment for patients everywhere and had spent a week repeatedly going over the numbers to be sure.
On 16 June they were ready.
"It was a beautiful, beautiful result", says Prof Landray. Prof Horby remembers his boss jumping for joy on the other end of a video call - smart shirt on top, red shorts on the bottom - when he passed on the results.
If you were on ventilation, like Katherine Millbank, it cut the chance of dying by a third. She was one of the first patients to get the drug on the trial. When nurses peeled back the curtains around her bed the whole of intensive care was applauding her.
"I'm just so eternally grateful to all of them for saving me," she told Inside Health.
Four hours after the announcement, treatment with dexamethasone became NHS policy and the rest of the world swiftly followed.
Dr Raha West burst into tears when the results came in. She had become known as "dex finger" as nearly every patient she enrolled onto the trial ended up getting dexamethasone.
"I will never forget it, it was very emotional."
Dexamethasone alone is now estimated to have saved hundreds of thousands of lives; possibly more than a million.
Recovery showed another drug, tocilizumab, also saves lives. But just as importantly it found the duds. The malaria drug hydroxychloroquine, the HIV combo lopinavir/ritonavir and the antibiotic azithromycin had all been hyped up, but ultimately shown to have no effect.
Its success has depended on the willingness of patients, in one of the most frightening moments of their lives, to take part.
Ten-year-old Aiden Temple, who had a rare immune disorder after catching the virus, just wanted to make a difference.
"It was very scary, but I felt quite proud if I could help other people get better quickly," he said.
It also took the efforts of thousands of doctors and nurses, as well as a hard-core team of about 20 scientists in Oxford, to collect and analyse the data.
Recovery has delivered something no other trial has quite managed. It is already guaranteed a place in the history books for its role in Covid alone. The hope is it will be the catalyst for change throughout medicine with Recovery-style trials delivering answers on the best treatments for other infections, like Lassa fever, or finally showing whether Vitamin D pills are the cure-all they are often claimed to be.
Prof Landray told me: "I think it has set a new standard for what can be delivered and not just for pandemics.
"It would be a travesty if we went back to a situation where it takes years sometimes to get a trial off the ground."