Doctors warn against cuts to youth drug and alcohol treatment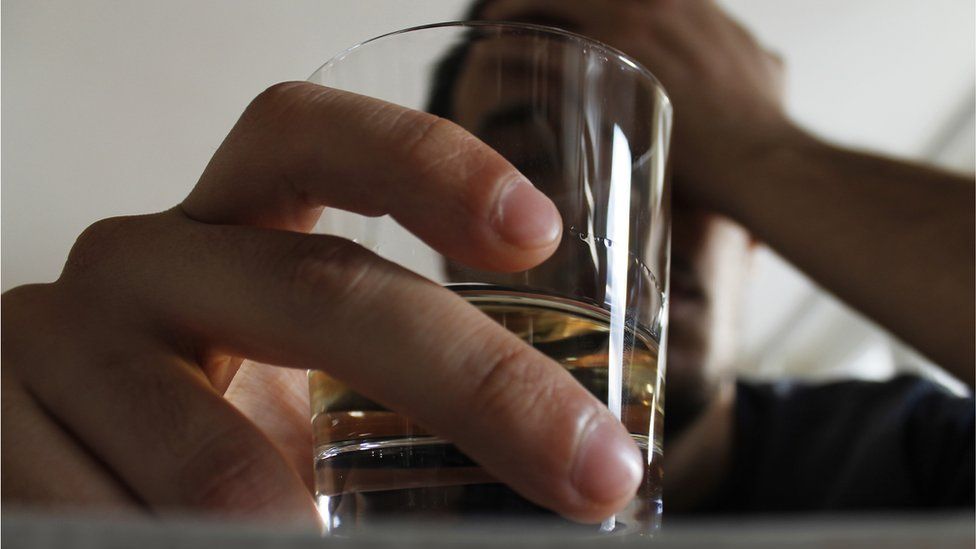 Cuts to addiction services for young people with drug and alcohol problems in England mean many are missing out on specialist help, according to the Royal College of Psychiatrists.
It says eight out of nine regions in England have made real terms reductions in funding since 2014, and 37% overall.
The situation has only been made worse by the pandemic, which has badly disrupted services.
A plan to support people with mental health issues has been announced.
The government aims to train up more mental health staff and target specific groups affected by the pandemic, including young people, frontline staff and those with severe mental illness.
But without specialist help for drug and alcohol dependency, mental health doctors say some young people are at risk of a lifetime of addiction, poor health or early death.
The vast majority of young people seeking help for addiction do so because of problems around cannabis use or alcohol.
But with funding reduced by £26m between 2014 and 2020, and the number of young people accessing treatment down by 40%, psychiatrists say more money is urgently needed for youth addiction services.
Services in the North West, the West Midlands and London have been hardest hit by cuts, the college's analysis found.
Dr Emily Finch, vice-chairwoman of the addictions faculty at the Royal College of Psychiatrists, said the cuts were "completely unsustainable and unbelievably short-sighted".
"We need to wake-up to the fact that money spent on addiction services saves the NHS a whole lot more in the long run, whether that's in A&E or in other mental health services," she said.
"On top of all this, the pandemic has made a dire situation even worse, as even more young people have been left unable to access services."
In 2018, 88% of young people accessing services said they had a problem with cannabis use - a drug that has become stronger and more harmful since then.
The second most common problem in nearly half of young people was with alcohol. There were more than 40,000 alcohol-related admissions among the under-24s in 2019, and a quarter of those were for mental and behavioural disorders due to the use of alcohol.
Dr Adrian James, president of the Royal College of Psychiatrists, said: "More young people will continue to have their lives blighted by the harms of drugs and alcohol unless the government acts now and commits to substantial investment in public health, including youth addictions services.
"Addictions services do have a cost, but the cost of addiction to society is far greater."
The college is calling for £43m to be invested in youth addiction services.
A government spokesperson said: "We are determined to confront the harms caused by drugs across the UK, and deliver for the public by making our streets safer and protecting the most vulnerable."