Oxfam: UK halts funding over new sexual exploitation claims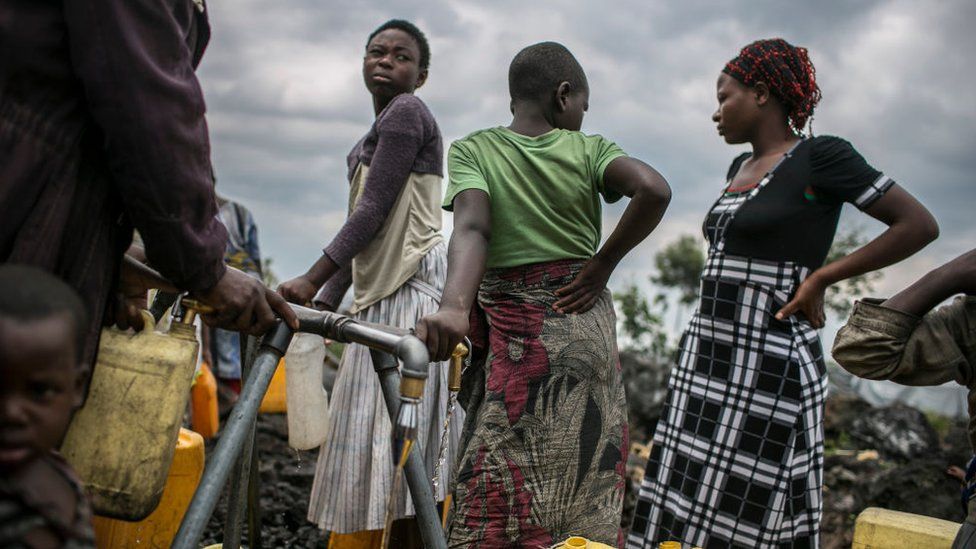 The UK has suspended aid funding for Oxfam again after fresh allegations of sexual exploitation and bullying were made against staff.
Two Oxfam workers in the Democratic Republic of Congo (DRC) were suspended last week following the latest claims.
The charity had only been allowed to start reapplying for aid funds in March.
The Foreign and Development Office said Oxfam would not be able to make any applications for UK aid money until the new allegations were resolved.
"All organisations bidding for UK aid must meet the high standards of safeguarding required to keep the people they work with safe," a spokesman said.
The recent reports "call into question" Oxfam's ability to meet those standards, he added.
Oxfam said its suspensions of the two members of staff showed "our commitment to tackle abuses of power".
'Another blow for Oxfam's reputation'
The allegations of sexual exploitation by Oxfam staff in Haiti in 2018 lifted the lid on the dark underbelly of international aid charities.
The scandal and the reforms that followed were supposed to put an end to that.
But the latest allegations emerging from the Democratic Republic of Congo pose new questions about whether there has been enough change.
Certainly, the Foreign Office does not think Oxfam yet meets the highest standards of safeguarding.
After three years in the cold, just a month after it was finally able to resume applications for UK aid, Oxfam is once again shunned by Whitehall.
Even if this is only a temporary pause in funding, the charity's reputation has suffered another blow.
A spokesman for the charity said it was keeping the Foreign Office and the Charity Commission informed about its investigation in the DRC and it was seeking further information about the ban.
Last week the charity revealed it had suspended the two workers in the DRC as part of an investigation set up in November. But the Times - which revealed the original scandal in 2018 - said whistleblowers were "frustrated" at the speed of the inquiry.
Current and former Oxfam staff made allegations of sexual exploitation, bullying, fraud and nepotism against 11 people in a letter send to the charity's leadership in February, the paper said.
Some of these complaints dated back to 2015.
After claims that staff sexually exploited survivors of the 2010 Haiti earthquake were revealed in 2018, the Charity Commission concluded Oxfam had a "culture of poor behaviour" and was issued with a warning over its "mismanagement".